Partner News
---
Space Experts Gather at ISU to Discuss Sustainability of Space Activities
Written by: developer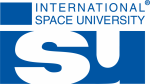 Strasbourg, France (Feb. 17, 2012) – From 21 to 23 February, the International Space University (ISU) in collaboration with NASA will welcome more than 150 space experts from various space agencies, industries and academia at the occasion of its 16th Annual Symposium entitled
"SUSTAINABILITY OF SPACE ACTIVITIES: INTERNATIONAL ISSUES AND POTENTIAL SOLUTIONS"
Each year, the International Space University (ISU) organizes a three day symposium addressing a topical theme from an interdisciplinary and international perspective. These symposia attract an audience of around 200 members of the space sector from agencies, industry and academia worldwide. ISU's next symposium, the sixteenth in this series of annual events, will address the risks faced by spacecraft and crew due to various natural and human generated threats in orbit. Looking beyond the current situation we ask what can be done to mitigate the threats to assure long-term sustainability of space activities particularly through increased co-operation between nations?
The scope of the Symposium will be in line with the main objective of the UN COPUOS Working Group on the subject established in early 2010, that is, "to examine and propose measures to ensure the safe and sustainable use of outer space for peaceful purposes, for the benefit of all countries".
ISU is particularly proud to welcome high level speakers who will be sharing their perspectives on this specific topic. Amongst those, Mr. Gérard Brachet – Former Chair UN COPUOS, Vice President of IAF will be the keynote speaker.
Six half day sessions, all of them held in plenary, will address the following main themes:
Tuesday 21st February
1. International Perspectives on Space Sustainability
2a. Space Debris
Wednesday 22th February
2b. Space Debris, Cont.* in parallel with:
3. Space Weather
4. Other Threats to Space Activities
Thursday 23th February
5. Cooperative Approaches to Improved Space
Sustainability
6. Looking Forward and Outward
A detailed program can be found on http://www.isunet.edu/index.php/symposium.
Media representatives are cordially invited to attend this event. Interviews and discussions
with experts can be arranged. Please contact ISU's External Relations Department either by
e-mail at [email protected] or by phone at +33 388 65 54 55.
# # #
Contact :
Caroline Schwob
External Relations Manager
International Space University
[email protected]
+33 (0)3 88 65 54 55
---
Posted in Partner News