Space Symposium
---
New Exhibit Pavilion Debuts for 28th National Space Symposium
Written by: developer
Construction is progressing quickly on a new exhibit space for the 28th National Space Symposium. Located on the property of The Broadmoor Hotel in Colorado Springs, Colo., the new structure will be positioned near the Carriage Museum.
The Ball Aersopace Exhibit Center Pavilion will feature the latest space technology exhibits from around the world, plus more than 40 first-time Symposium exhibitors. Featured exhibits will include a Japanese space exhibit featured the Japan Aerospace Exploration Agency (JAXA), Mitsubishi Heavy Industries(MHI), IHI Aerospace(IA) and NEC; Canada's aerospace exhibit; the German Aerospace Center (DLR); plus exhibits by universities, businesses, the military and a space museum, the Kansas Cosmosphere & Space Center. It will also house a display of the 2012 Space Foundation Student Art Contest winning entries.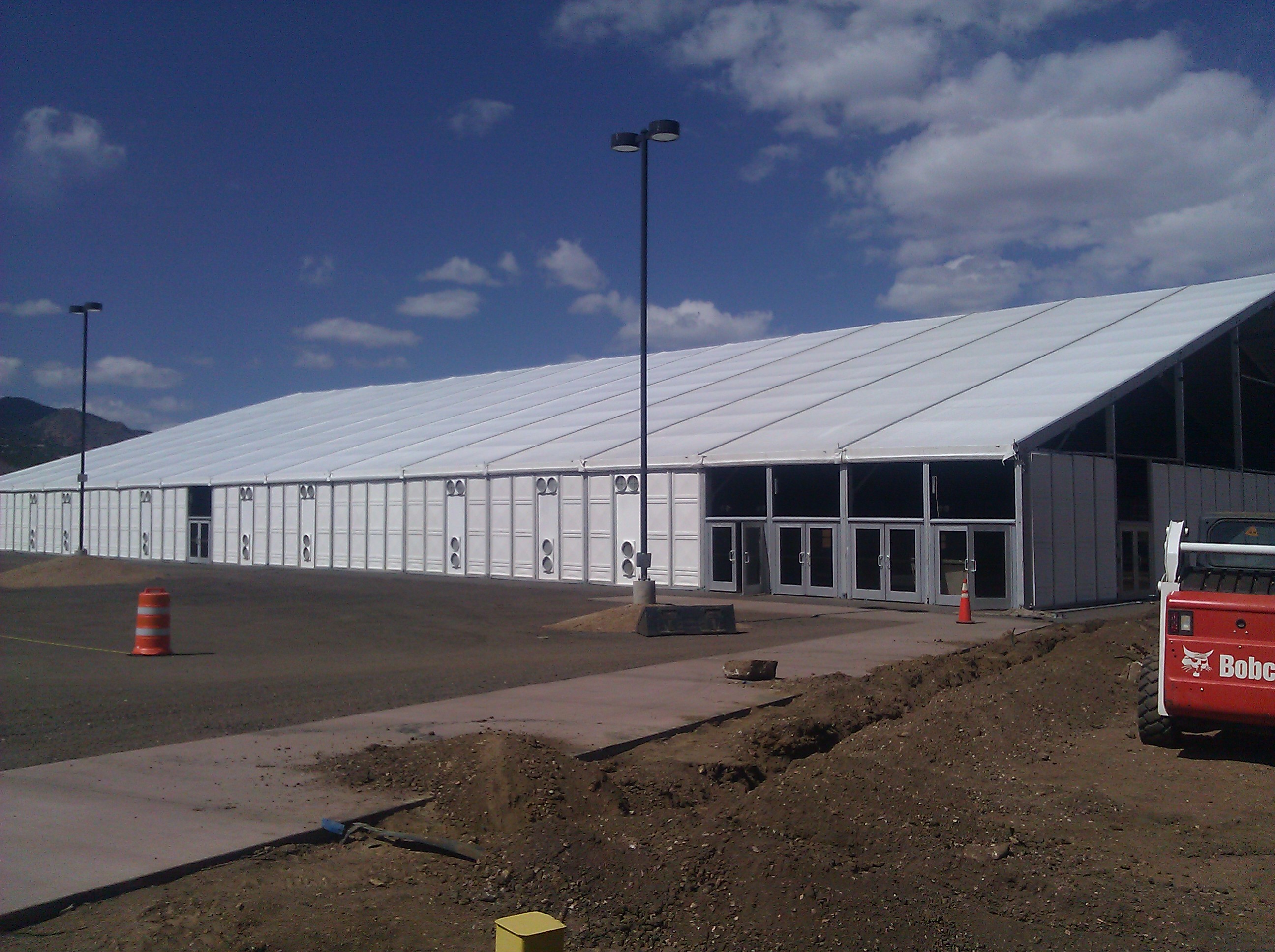 The Space Foundation, in partnership with The Broadmoor, made a major investment to expand and improve exhibit capacity, resulting for this year's 28th National Space Symposium in the largest exhibition space, with the greatest number of exhibitors, in Symposium history.
Registration is still open for the 28th National Space Symposium, the premier gathering of the global space community, to be held April 16-19 at The Broadmoor Hotel.
This article is part of Space Watch: April 2012 (Volume: 11, Issue: 4).
---
Posted in Space Symposium