Partner News
---
The SI Names Retired Air Force General Tom Sheridan to Lead National Security Space Business
Written by: developer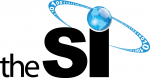 CHANTILLY, Va. (April 16, 2012) – The SI Organization, Inc. (the SI) has named retired Air Force Lt. Gen. John T. "Tom" Sheridan as vice president of its National Security Space line of business.
General Sheridan retired in August 2011 as the Commander, Space and Missile Systems Center, Air Force Space Command, Los Angeles Air Force Base, Calif. He also served as the Air Force Program Executive Officer for Space, managing the research, design, development, acquisition, and sustainment of satellite, launch and command and control systems.
In his new role with the SI, General Sheridan will be responsible for leading a line of business that will support national security space programs for the Intelligence Community, the military and NASA.
"We have known General Sheridan since the early 1990s, when we supported him on critical national defense space projects," said Bill Graham, President and CEO of the SI. "We have witnessed firsthand the strength of his engineering talent, his leadership expertise, and his ability to bring both together to deliver the mission."
General Sheridan served as the Deputy Director of the National Reconnaissance Office; as Program Executive Officer and Director for Space Radar; Commandant of Air Command and Staff College; and Director of Requirements for Air Force Space Command. His experience includes acquisition leadership of space, aircraft and simulator programs; requirements development across all Air Force space programs; and operational leadership in four different national space programs.
"I am excited by this great opportunity and look forward to helping our customers achieve their mission objectives," Sheridan said.
The SI is a leading provider of full life cycle, mission-focused systems engineering and integration capabilities to the U.S. Intelligence Community, Department of Defense and other agencies. Its scalable systems engineering platform for modeling, simulation and analysis helps customers baseline requirements, optimize resources and manage risk. The company has 40 years of experience successfully delivering complex, system-of-systems technology solutions. The SI employs more than 2,100 people, with major locations in Chantilly, Va.; Denver; Laurel, Md.; Los Angeles; and Valley Forge, Pa. For more information, visit www.thesiorg.com.
# # #
CONTACT:
Brad Wolf
+1-610-731-1845
[email protected]
---
Posted in Partner News