Report from Washington, D.C.
---
1248 Report Unveiled at the National Space Symposium
Written by: developer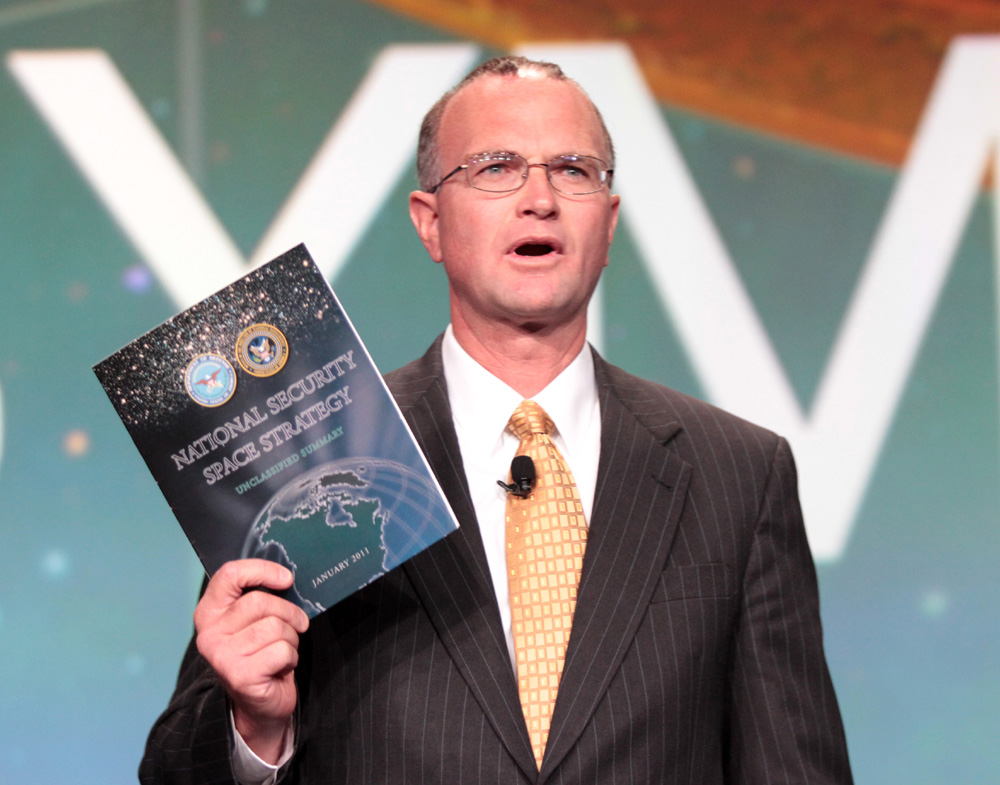 Ambassador Gregory L. Schulte, deputy assistant secretary of defense for space policy, U.S. Department of Defense, took advantage of the prestigious gathering of top space policymakers at the 28th National Space Symposium to announce a major report on space export control policy. Congress had requested the report from the Secretary of Defense and State in Section 1248 of the National Defense Authorization Act for Fiscal Year 2010 (Public Law 111-84). The report provides a risk assessment of U.S. space export control policy, which concludes that most communication satellites and less sensitive remote sensing satellites and related components can be moved from the United States Munitions (USML) to the Commerce Control List (CCL) without harm to national security.
In response to the report, the House and Senate are expected to introduce legislation that would return to the President authority to determine the export control jurisdictional status of satellites and related items.
Schulte announced the report in both a press briefing and a report to Space Foundation attendees. See his presentation here; photos here and here.
This article is part of Space Watch: May 2012 (Volume: 11, Issue: 5).
---
Posted in Report from Washington, D.C.