Space Policy
---
NASA and the Future of Human Spaceflight
Written by: developer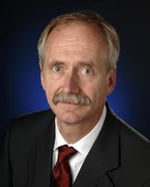 The Senate Commerce, Science and Transportation Subcommittee on Science and Space held a hearing in June on "Risks, Opportunities and Oversight of Commercial Space." According to NASA Associate Administrator of Human Exploration and Operations William H. Gerstenmaier, commercial space will provide NASA an opportunity to obtain critical services to the ISS at a reduced cost and oversight. Gerstenmaier stated these benefits would allow NASA to focus its efforts on building the next generation of hardware and skills necessary to extend human presence into the solar system and beyond low-Earth orbit (LEO).
Senators on the committee expressed their enthusiasm for the recent successful demonstration of commercial cargo resupply to the ISS, but wanted to ensure that NASA also maintained its focus on future exploration beyond LEO. Gerstenmaier — who is responsible for human spaceflight at NASA — said he would work to balance those two efforts and deliver them in a timely manner to ensure the United States maintains a strong human spaceflight program.
Pictured: William H. Gerstenmaier
This article is part of Space Watch: July 2012 (Volume: 11, Issue: 7).
---
Posted in Space Policy