International Affairs
---
Slovenian Space-SI Team Visits Space Foundation
Written by: developer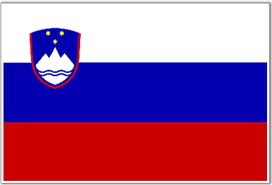 The Space Foundation recently hosted a visit by officials from the Slovenian Centre of Excellence for Space Sciences and Technologies (Space-SI) at Space Foundation world headquarters in Colorado Springs. Senior Vice President for Strategic and International Affairs Steve Eisenhart and Education Vice President Iain Probert presented an overview of Space Foundation programs to the group and participated in a dialog of potential collaborative efforts.
Space-SI was established in 2011 by a consortium of academic institutions, high-tech subject matter experts and large industrial and insurance companies to take advantage of the benefits of small satellite technologies and applications in Earth observation, meteorology and astrophysics. The RTD activities of SPACE-SI are focused on high-resolution interactive remote sensing and formation-flying missions. These goals are supported by the concurrent development of micro- and nano-satellite platforms and advanced ground control infrastructure and satellite integration facilities as well as a multidisciplinary laboratory for testing satellite systems and components in simulated space environments.
Representing Space-SI were: Prof. Tomaz Rodic, director; Prof. Kristof Ostir, head of remote sensing; Petra Merjasec, project manager; Dr. Martin Lamut and Aleš Marsetič.
Learn more about Space-SI at www.space.si/en.
This article is part of Space Watch: September 2012 (Volume: 11, Issue: 9).
---
Posted in International Affairs