Public Policy and Government Affairs
---
Congressional Committee and Subcommittee Assignment Update Available
Written by: developer
The Space Foundation has updated our document that outlines committee and subcommittee assignments for the 113th Congress. The update includes recent action by several key committees to assign members to subcommittees with direct oversight for space and cybersecurity policy matters.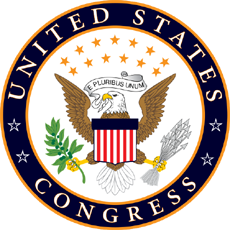 The Senate Strategic Forces Subcommittee announced its leadership and membership roster for the 113th Congress:
Senator Mark Udall (D-Colo.), chairman
Senator Jack Reed (D-R.I.)
Senator Claire McCaskill (D-Mo.)
Senator Joe Donnelly (D-Ind.)
Senator Angus King (I-Maine)
Senator Jeff Sessions (R-Ala.), ranking member
Senator Deb Fischer (R-Neb.)
Senator David Vitter (R-La.)
Senator Mike Lee (R-Utah)
Click here for the full report.
This article is part of Space Watch: March 2013 (Volume: 12, Issue: 3).
---
Posted in Public Policy and Government Affairs