Public Policy and Government Affairs
---
President Signs Consolidated and Further Continuing Appropriations Act
Written by: developer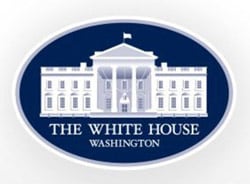 Last month, President Obama signed the Consolidated and Further Continuing Appropriations Act, 2013 into law to avoid a government shutdown and fund the Federal government through the final six months of the 2013 fiscal year. While the bill provides the Department of Defense and NASA with an updated budget for FY 2013, rather than have to be funded by a full-year continuing resolution, it keeps the cuts from sequestration in place for the rest of the fiscal year.
The President requested $17.8 billion for NASA in FY 2013, but the agency will receive only $16.65 billion for the fiscal year. In addition, the President requested $516 billion base budget for the DoD in FY 2013, but it will receive only $478 billion for the remainder of the fiscal year.
This article is part of Space Watch: April 2013 (Volume: 12, Issue: 4).
---
Posted in Public Policy and Government Affairs