Partner News
---
The SI Organization, Inc. Joins the Satellite Industry Association
Written by: developer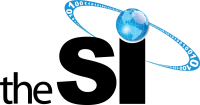 Washington, D.C. (May 20, 2013) – The Satellite Industry Association (SIA) announced today that The SI Organization, Inc. (the SI) has joined as a new member. "SIA is pleased to welcome the SI as part of our growing representation of satellite communications service providers and systems integrators," said Patricia Cooper, SIA's President. "As our newest member, the SI brings unique experience in providing state-of-the-art technology and engineering solutions to support the communications needs of the government."
"As an active member of SIA, we look forward to closer and more frequent contact with commercial and civil space developers and operators," said Tom Sheridan, Vice President for National Security Space at the SI. "As we move forward, the traditional lines between commercial, civil and national security space will blur, as each sector supports the others. We believe we can bring forward our successful systems engineering and integration approaches to help in all the sectors."
About the SI
The SI is a leading provider of full life cycle, mission-focused systems engineering and integration capabilities to the U.S. Intelligence Community, Department of Defense and other agencies. Its scalable systems engineering platform for modeling, simulation and analysis helps customers baseline requirements, optimize resources and manage risk. The company has over 40 years of experience successfully delivering complex, system-of-systems technology solutions. The SI employs approximately 2,000 people, with major locations in Chantilly, Va.; Denver; Laurel, Md.; Los Angeles; and Valley Forge, Pa. For more information, visit www.thesiorg.com.
About The Satellite Industry Association
SIA is a U.S.-based trade association providing worldwide representation of the leading satellite operators, service providers, manufacturers, launch services providers, and ground equipment suppliers. Since its creation more than eighteen years ago, SIA has advocated for the unified voice of the U.S. satellite industry on policy, regulatory, and legislative issues affecting the satellite business. For more information, visit www.sia.org.
SIA Executive Members include: Artel, LLC.; The Boeing Company; The DIRECTV Group; EchoStar Satellite Services LLC; Harris CapRock Communications; Hughes Network Systems, LLC; Intelsat, S.A.; Iridium Communications Inc.; Kratos Defense & Security Solutions; LightSquared; Lockheed Martin Corporation.; Northrop Grumman Corporation; Rockwell Collins Government Systems; SES S.A.; and SSL. SIA Associate Members include: AIS Engineering, Inc.; Astrium Services Government, Inc.; ATK Inc.; Cisco; Cobham SATCOM Land Systems; Comtech EF Data Corp.; DRS Technologies, Inc.; Encompass Government Solutions; Eutelsat, Inc.; Globecomm Systems, Inc.; Glowlink Communications Technology, Inc.; Inmarsat, Inc.; ITT Exelis; Marshall Communications Corporation.; MTN Government Services; NewSat America, Inc.; O3b Networks; Orbital Sciences Corporation; Panasonic Avionics Corporation; Spacecom, Ltd.; Spacenet Inc.; TeleCommunication Systems, Inc.; Telesat Canada; The SI Organization, Inc.; TrustComm, Inc.; Ultisat, Inc.; ViaSat, Inc., and XTAR, LLC.
---
Posted in Partner News