In the Community
---
Marketing Team Wins Awards from Colorado AMA
Written by: developer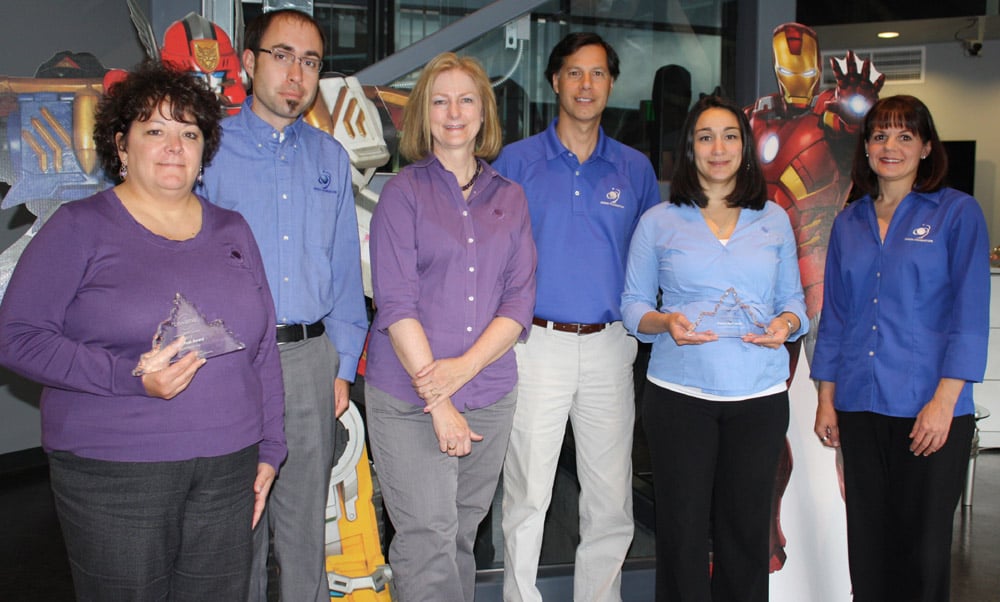 At the Colorado American Marketing Association's 25th Annual Gala Dinner and Awards Ceremony on June 6, the Space Foundation received two awards for its marketing entries. The event was held at the McNichols Civic Center Building in Denver, Colo. and highlighted hundreds of entries from agencies and organizations from across the state.
The Space Foundation received awards in the following categories for their marketing efforts on the Space Foundation's 29th National Space Symposium:
2013 SILVER PEAK Award for Collateral Material
2013 SILVER PEAK Award for Event Marketing
"These awards underscore just how effective teamwork is in our marketing efforts," said Space Foundation Vice President – Marketing and Communications Kevin C. Cook. "It is satisfying to see how well our work continues to measure up alongside some of the top marketing firms in the Denver area."
This year marks the third consecutive year that the Space Foundation has received recognition from the Colorado AMA.
Pictured: Space Foundation's marketing team poses with the awards (from left to right): Julie Howell, marketing project manager; Christopher Stevens, web developer/designer; Nancy Reed, director – marketing and creative services; Phil Nowicki, graphic designer; Luciana Mendes, web developer/designer; and Amy Mirocha, graphic designer.
This article is part of Space Watch: July 2013 (Volume: 12, Issue: 7).
---
Posted in In the Community