Partner News
---
Salt Cases Introduces First Ever Thermally Protective Smart Phone Cases
Written by: developer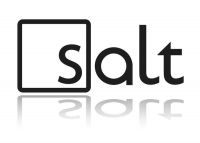 PORTLAND, Me. (Aug. 21, 2013) – Salt Cases, LLC, announces today the official launch of its Kickstarter campaign to fund its new product line, the world's first and only smart phone cases to offer thermal protection. The Kickstarter campaign will run through September 23, 2013.
When a smart phone, tablet, or laptop is exposed to extreme temperatures (more than 95 degrees and less than 32 degrees) or used in direct sunlight, the device will malfunction and often becomes unusable until the temperature is regulated. The device's battery life can also be shortened.
"Until now, the only way to prevent this problem is to avoid using portable electronic devices in these environmental conditions," said Nicholas Blanton, founder and CEO of Salt Cases. "We made it our mission to develop a case that would protect electronic devices from extreme temperatures and every day mishaps like bumps and drops, without sacrificing fashion."
The patent-pending, thermally protective cases are inspired by NASA technology used to protect spacecraft from extreme heat during launches and extreme cold in outer space. Salt Cases has embedded the same technology in each of its cases. Salt Cases is even certified by the Space Foundation.
The company's slogan, "timeless style meets modern technology," is reflected in the cases, which come in five colors and feature a kickstand, wallet and discrete zipper pocket, all trimmed in genuine leather.
At the completion of a successful Kickstarter campaign, Salt Cases will begin production with a limited batch of iPhone 5 cases.
Learn more about Salt Cases and its new product line at: http://www.kickstarter.com/projects/188779140/salt-cases.
About Salt Cases
Salt Cases is the premiere designer of thermally protective cases for portable electronic devices. Established in 2011 and headquartered in Portland, Me., Salt Cases is devoted to providing this protection without sacrificing fashion. Learn more at www.saltcases.com.
# # #
Contact:
Nicholas Blanton, founder and CEO, Salt Cases
Tel: 207 752 3940 Email: [email protected] Facebook: https://www.facebook.com/pages/Salt-Cases/372683642854715
---
Posted in Partner News