Report from Washington, D.C.
---
U.S. Non-military Cybersecurity-Related Provisions Proposed by House and Senate Committees
Written by: developer
The Space Foundation routinely tracks relevant NASA, NOAA and National Security Space authorization and appropriations bills. Now, with increasing attention to all-things-cyber, the Space Foundation is expanding its reporting to include similarly-styled documents with respect to cyberspace.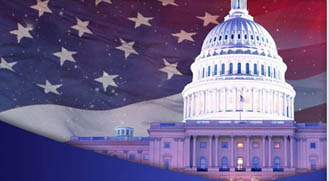 There are many legislative proposals currently being considered in Congress regarding cybersecurity, and certainly more can be expected. These proposals include a broad spectrum of issues dealing with privacy and information sharing, as well as cybercrime offenses and punishment.
The Space Foundation has issued a report primarily dealing with non-military cybersecurity research and development, National Institute of Standards and Technology (NIST) activities, federal cybersecurity workforce issues and promotion of cybersecurity awareness and education efforts. We will update this document as Congress takes legislative action regarding these programs.
Read the Space Foundation report about the U.S. non-military cybersecurity-related provisions proposed by the House Science, Space, & Technology Committee and the Senate Commerce, Science, & Transportation Committee here.
This article is part of Space Watch: December 2013 (Volume: 12, Issue: 12).
---
Posted in Report from Washington, D.C.