Report from Washington, D.C.
---
Key Space Legislation Signed Into Law; Indemnification Needs Fix in January
Written by: developer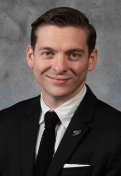 The update from Washington, D.C., is by Space Foundation Government Affairs Associate Tommy Sanford
Dec. 2 – The U.S. House of Representatives passed the Space Launch Liability Indemnification Extension Act, H.R 3547. The bill would extend the Federal Aviation Administration (FAA) commercial launch indemnification authority for another year.
Senator Bill Nelson (D-FL) introduced a similar bill in late November, S. 1753. In contrast to the House bill, Senator Nelson's bill would have extended the FAA's indemnification authority for three years.
However neither bill was signed into law, resulting in the FAA's indemnification authority lapsing at the end of 2013. The Congress will need to act quickly in early 2014 to reauthorize the FAA's authority before any new commercial launch licenses are granted.
Dec. 4 – The U.S. House of Representatives Committee on Science, Space, and Technology held a hearing on "Astrobiology: Search for Biosignatures in our Solar System and Beyond."
Astrobiology is a multidisciplinary field that relies on the expertise of a highly skilled workforce, including astronomers, astrophysicists, geologists, biologists and chemists to search for life beyond Earth.
Witnesses testified that recent discoveries by NASA's Kepler space telescope of Earth-sized exoplanets in habitable zones had placed humanity on the threshold of an important moment in its history. Further, witnesses testified that it was within humanities resources and technological reach to be the first generation in history to learn if there was life of any kind beyond Earth.
Members of Congress on the Committee agreed that this was an exciting and important area of study that needed continued investment by the Federal Government.
Dec. 26 – Congressman Frank Wolf (R-VA) announced that he would retire at the end of his current term in 2014. As chairman of the Commerce, Justice, and Science subcommittee of the House Appropriations Committee, whose oversight includes NASA and NOAA, he has been a key leader in providing guidance and funding for United States' civil space programs. A successor will be named after the 2014 mid-term elections.
Dec. 26 – President Obama signed the FY 2014 National Defense Authorization Act (NDAA) into law. This marked the 52nd year in a row that the National Defense Authorization Act has been signed into law. The NDAA provides the Department of Defense (DoD) with broad policy guidance as well as new authorization authority to fund its programs. The NDAA includes several space- and cyber-related provisions, a few of which are outlined below.
Space-related provisions:
The Commander of U.S. Strategic Command (STRATCOM) is required to notify Congress when a foreign actor intentionally attempts to disrupt, degrade, or destroy a U.S. national security space capability.
The Under Secretary of Defense for Acquisition, Technology, and Logistics, in consultation with the Chief Information officer of the Department of Defense, is required to establish a strategy to enable the multi-year procurement of commercial satellites services.
Cyber-related provisions:
The Secretary of Defense is required to designate a Principal Cyber Advisor to act as the principal advisor to the Secretary on military cyber forces and activities.
The Secretary of Defense is required to establish a joint federation of capabilities to support the trusted defense system needs of the DoD to ensure security of the software and hardware that it develops, acquires and maintains.
To read the Space Foundation's latest military space budget analysis and cyber-related provisions analysis, please go here.
Dec. 26 – President Obama signed the Bipartisan Budget Act of 2013 into law. The law establishes an overall FY 2014 top line budget number of $1.012 trillion. Now the House and Senate Appropriations Committees will adjudicate the differences between their two bills and provide funding stability for Federal Agency's like NASA through the remainder of FY 2014. The Congress will pass the new appropriation levels for Federal agencies by January 15 to fund the Federal government through September 30, 2014. Almost immediately after passing the FY 2014 appropriations, Congress will start working on the FY 2015 budget, which will take effect October 1, 2014.
This article is part of Space Watch: January 2014 (Volume: 13, Issue: 1).
---
Posted in Report from Washington, D.C.