Space Symposium
---
Symposium Features Impressive Roster of U.S. Intelligence Speakers, Panelists
Written by: developer
Top-level U.S. intelligence leaders slated for the 30th Space Symposium make this the must-attend space conference of 2014.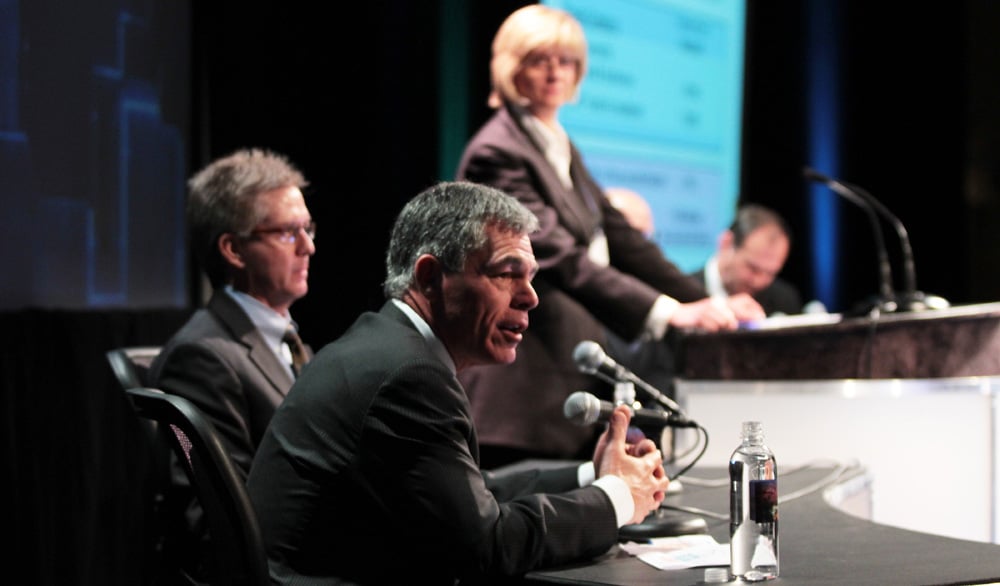 These featured speakers and panelists from throughout the intelligence community will set the stage for participants to become informed about current space-related intelligence issues:
James R. Clapper (Lieutenant General, USAF, Ret.), Director of National Intelligence
Kristina Harrington, Director of Signals Intelligence Directorate, National Reconnaissance Office
Letitia A. Long, Director, National Geospatial-Intelligence Agency
Robert F. Minehart, Senior Technical & Policy Advisor, U.S. House Permanent Select Committee on Intelligence
Betty J. Sapp, Director, National Reconnaissance Office
Damon Wells, Director, Office of Policy & Strategy, National Reconnaissance Office
Clinton West, Director, Office of Strategic Communications, National Reconnaissance Office
These notables join the already impressive roll of U.S. and international speakers and panelists. Visit www.spacesymposium.org to see all of the panelists, plus the complete speakers list and agenda.
Register Now for Space Symposium and Cyber 1.4
With more than 9,000 expected participants this year, the 30th Space Symposium will be held May 19-22, at The Broadmoor Hotel in Colorado Springs, Colo., USA.
The 30th Space Symposium is preceded by the full-day cyberspace conference, Cyber 1.4, on Monday, May 19, at The Broadmoor. Cyber 1.4 requires separate registration, and a substantial discount is available when combined with Space Symposium registration. See details and register for both the Symposium and Cyber 1.4 at www.SpaceSymposium.org.
This article is part of Space Watch: May 2014 (Volume: 13, Issue: 5).
---
Posted in Space Symposium