Partner News
---
EaglePicher Technologies Closing in on 2 Billion Cell Hours in Space without a Mission Failure
Written by: developer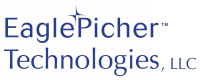 JOPLIN, Mo. – EaglePicher Technologies, LLC, (EPT), a leading supplier of specialty batteries and energy storage solutions for the defense, aerospace, medical, commercial and grid energy storage markets, announced today that it is merely weeks away from reaching a major milestone.
When the United States entered the Space Race in 1958 by launching the Explorer 1 satellite, EaglePicher batteries were on board. Since then, EPT has contributed to every major US space mission, including many manned flights. After fuel cells failed onboard the Apollo 13 spacecraft in 1970, EPT's silver zinc batteries provided power for the life support and guidance control systems that returned astronauts safely. High-profile missions including the Hubble Space Telescope, the International Space Station, and Mars Curiosity have all relied upon EaglePicher batteries in recent years. Currently, there are more than 500 spacecraft in orbit powered by EPT products, involving numerous U.S. and international missions. The total accumulation of time will exceed 2,000,000,000 hours on May 11th at approximately 23:32 CST.
"This is a very exciting time for EaglePicher. While we're on the brink of an important milestone of 2 billion cell hours in space without a mission failure, we continue to work toward new and innovative technologies," said Ron Nowlin, Vice President and General Manager of Aerospace Systems.   "The solutions we're developing today were simply unfathomable just a few short years ago."  
EaglePicher will celebrate the 2 billion hours achievement at the 30th Annual National Space Symposium in Colorado Springs on May 22nd.
EaglePicher Technologies is on the forefront of numerous battery chemistries including lithium ion, thermal, silver zinc, nickel hydrogen, lithium carbon monofluoride, lithium thionyl chloride, lithium manganese dioxide, lithium sulfur dioxide, and reserve lithium oxyhalide.
About EaglePicher Technologies, LLC
EaglePicher Technologies, LLC, an OM Group company, has been a leading producer of batteries and energetic devices for the defense, aerospace, medical, commercial, grid energy storage, and oil and gas industries for more than one hundred years. The company provides unmatched experience and capability in battery electrochemistry. EaglePicher also provides custom battery assemblies, battery management systems, pyrotechnic devices and custom power solutions. EaglePicher Technologies is headquartered in Joplin, Mo., and is ISO9001:2008 and AS9100C certified. For more information, visit www.eaglepicher.com.
About OM Group, Inc.
OM Group is a technology-driven diversified industrial company serving attractive global markets, including automotive systems, electronic devices, aerospace, industrial and renewable energy. Its business platforms use innovation and technology to address customers' complex applications and demanding requirements. For more information, visit the Company's website at www.omgi.com
# # #
Contacts:
Callie Hudson, Market Research Analyst
EaglePicher Technologies, LLC, Phone (417) 623-8000, [email protected]
Ron Nowlin, Vice President of Aerospace
EaglePicher Technologies, LLC, Phone (417) 208-1444, [email protected]
---
Posted in Partner News