Space Symposium
---
See What's on the New Tech Track Agenda
Written by: developer
A new addition to the Space Symposium for 2014, the Tech Track sessions offer registrants an opportunity to hear from some of the government and industry leaders in space technology development, and to learn about recent advances from presenters in a series of 20-minute tech talks.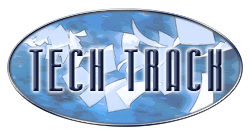 The Tech Track sessions take place throughout the day on Wednesday and are open to full Symposium registrants, as well as to attendees who registered specifically for the Tech Track.
Much like the main Symposium program, Tech Track will include featured speakers and panels, plus a series of 20-minute "tech talk" presentations selected from a wide variety of submissions earlier this year. Some of the areas of interest include:
Space Situational Awareness (SSA)
Commercial alternatives to government systems
Interoperability, standardization, plug-and-play systems
Guidance and navigation
Communications
Satellite and launch vehicle manufacturing
Remote sensing technology and applications
System resilience and robustness
Security of data links
Emerging terrestrial applications of space systems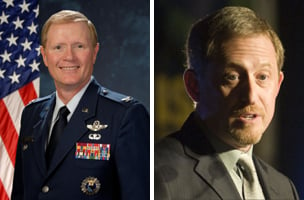 In addition to the 20-minute tech talks, highlights include:
Featured Speakers

Col. Douglas N. "Neal" Barlow, USAF, Chief Scientist, Air Force Space Command (pictured, left)
S. Alan Stern, Ph.D., Principal Investigator, New Horizon's Pluto-Kuiper Belt Mission (pictured, right)

Tech Track Panels
Luncheon – a combined lunch with New Generation attendees and featured speaker Richard DalBello (pictured lower right), Assistant Director, Space and Aeronautics, Office of Science and Technology Policy, Executive Office of the President. The luncheon is co-sponsored by Airbus Group, with corporate host Michael Kostelnik (Major General, USAF, Ret.), Vice President, Space, Airbus Group
Symposium registrants may attend Tech Track sessions, and separate registration is available for Tech Track only. Tech Track registration includes access to the main Space Symposium sessions and the Boeing Exhibit Center on May 22.
See more about Tech Track here.
This article is part of Space Watch: May 2014 Special Edition - 30th Space Symposium (Volume: 13, Issue: 5.1).
---
Posted in Space Symposium