Space Symposium
---
Photos Capture Highlights of 30th Space Symposium
Written by: developer
See the places, faces and highlights from the 30th Space Symposium and Cyber 1.4 conferences in the Space Foundation photo galleries here.
Photographers Tom Kimmell, Brad Armstrong, Chuck Bigger and Jeff Cloutier captured the action, beginning with the set-up of the Boeing Exhibit Center on Sunday, May 18, and concluding with the Reception in Celebration of the New Generation Space Leaders on Thursday, May 22.
The 30th Space Symposium brought together top government and space leaders from around the world for four days of discussion, May 19-22, at The Broadmoor in Colorado Springs, Colo. See more about the program at www.spacesymposium.org.
Plan now to attend the 31st Space Symposium, to be held April 13-16, 2015, at The Broadmoor. We'll see you next year!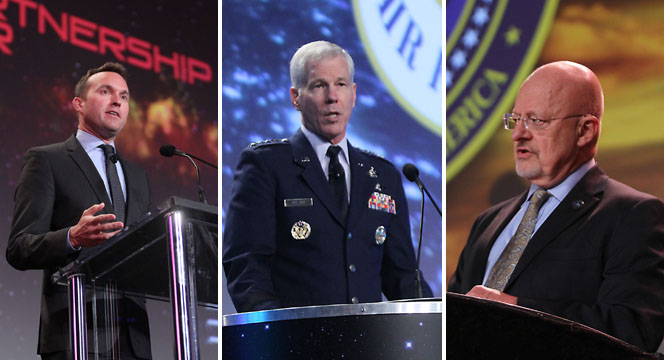 This article is part of Space Watch: June 2014 (Volume: 13, Issue: 6).
---
Posted in Space Symposium