Second View
---
Good Things From Space
Written by: developer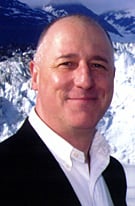 By Kevin Cook, Space Foundation Vice President – Marketing & Communication
Space technology touches and enhances practically every aspect of life on Earth. Much of what improves our lives – think healthcare, communications, travel, recreation, entertainment – benefits directly from technology originally developed for, or improved for, space exploration. Technologies developed to get us "out there" come home to improve life on Earth.
The Space Foundation, in cooperation with our international partners, established the Space Technology Hall of Fame® and the Space Certification™ Program to increase public appreciation of the many practical benefits of space exploration and to encourage further innovation.
Through these programs, the Space Foundation actively supports and expands efforts by international space agencies and corporate partners to encourage the fullest use of space.
Now entering its 28th year, the Space Technology Hall of Fame® has become a coveted form of recognition, paying tribute to individuals and organizations who have successfully transformed technology originally developed for space use into products and services that improve life on Earth.
We work with international space organizations to identify the most significant space innovations and with panels of space and technology experts to select the most meaningful examples for induction.
To date, we have inducted 71 technologies and honored hundreds of organizations and individuals who transformed space technology into commercial products that improve the quality of life for all humanity.
With a more than 20 year track record of success, the Space Certification™ program offers a unique branding opportunity to promote the extraordinary products and services that bring the benefits of space-related technology into our daily lives.
Companies earning this distinction gain a competitive advantage in the marketplace by displaying the official Space Certification seal which guarantees that their products and services stem from or have been dramatically improved by technologies originally developed for space exploration or to have significant impact in teaching people about the value of space utilization.
As always, we invite you to participate in and support these important space awareness efforts in any way you are able.
This article is part of Space Watch: August 2014 (Volume: 13, Issue: 8).
---
Posted in Second View