Report from Washington, D.C.
---
Space Foundation Plans Washington, D.C., Event for New Generation Space Professionals
Written by: developer
New Generation Space Leaders programs originated with the Space Foundation's Space Symposium and have expanded to include events throughout the year and across the U.S.
The Space Foundation's New Generation Space Leaders program gives up-and-coming professionals age 35 and younger the opportunity to gain visibility and exposure to senior leaders while getting advice and insight on career development.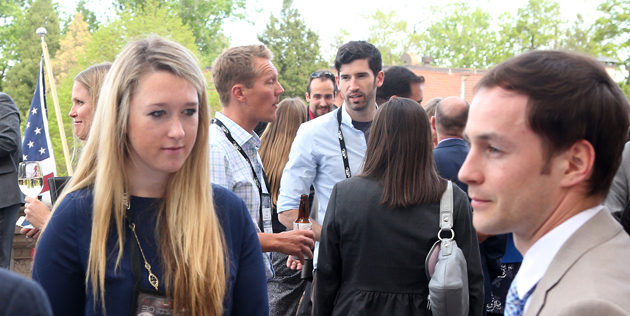 Coming up in April, the New Generation program during the 31st Space Symposium will offer a number of career-boosting opportunities including:
New Generation Leadership Exchange: Speed Mentoring
New Generation Networking with Mentors
New Gen View of Space - Open Mic Night
There will also be New Generation-focused receptions, and the daily Space Symposium master moderators all represent the New Generation ranks, providing exposure as part of the Space Symposium agenda.
Later this year, the Space Foundation will hold a New Generation event in Washington, D.C., similar to one held earlier this year in Cocoa Beach, Fla. Read the article about that event here. And watch for plans for the D.C. event in future issues of Space Watch.
This article is part of Space Watch: April 2015 (Volume: 14, Issue: 4).
---
Posted in Report from Washington, D.C.