Second View
---
A Toolbox for Understanding Space
Written by: developer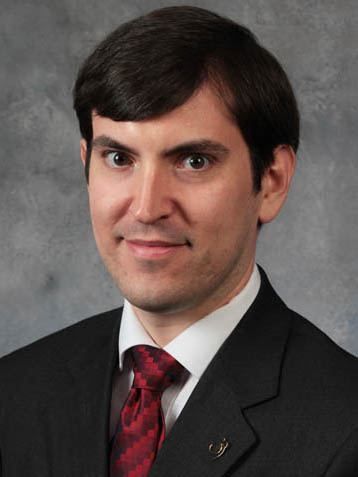 by Micah Walter-Range, Space Foundation Director – Research & Analysis
Once again bringing you the highlights of space activity around the world, the Space Foundation published The Space Report 2015 in early July. It is an exciting time to be reporting on the global space industry, with a new wave of commercial endeavors and a broad spectrum of technological advancements making space systems more accessible to a wide audience.
For anyone who missed the top-line results, the global space economy in 2014 was $330 billion, 9 percent higher than the 2013 total of $302.5 billion. The number of orbital launch attempts in 2014 was the highest in two decades, and constellations of small satellites are causing annual satellite deployment numbers to grow by leaps and bounds. That's just scratching the surface of the activity we observed and reported (visit www.TheSpaceReport.org for purchasing options).
When you collect and publish information on the global space industry each year over the course of a decade, you hear quite a few questions — both related to the data published in The Space Report and on completely new topics. What is the U.S. share of the satellite market? How much did Russia spend on space last year? What space-related educational programs are available in India? Some are easy to answer using the information on hand, others require a bit more research, and sometimes the best answer has to be in the form of an estimate, depending on how forthcoming the primary sources are. One thing remains constant in all these cases — more data is better, assuming it is organized, accessible and reliable.
In the spirit of building the research tool that we wish we had when producing The Space Report, the Space Foundation is creating a new subscription-based website that will make available all the information published since the first edition of the report in 2006. That's more than 1,300 densely packed printed pages and roughly 5,000 citations (because transparency is important and we want you to know where the data comes from) that are being converted into an online format.
We are busy preparing for the website launch in September by going back through all the old editions, standardizing and combining data sets into charts that span many years instead of the typical one- to three-year snapshots published in the annual edition, and presenting new views of the data that we were unable to fit in the book due to page constraints.
Sure, that all sounds nice for people who like looking at data, but what about everyone else? We want it to be easy to use the information as needed, so the charts are being built with interactivity and user convenience in mind. If you want to compare particular years on a multi-year chart, simply deselect the ones you do not want and watch that data disappear. When you are ready to use your customized chart in a presentation or report, you have a choice of several file formats for export. Ready to go, no Excel skills required.
For those of you who do want to dig around in the data further, a single click will reveal all the sources behind the charts. Or if you want to combine two different datasets in a way we didn't consider, a one-click download provides you with a .csv file that you can manipulate to your heart's content. Although, if you do that, please do send the research team a note to let us know since we are always looking for additional useful ways to present the data. If we like the idea, we might even build it into the website for everyone to use.
As you can probably tell, our team is looking forward to seeing what will happen when we put these tools where they belong — in your hands. Whether you want to dig around and find the answers to your questions, or whether you prefer to talk to us and see if maybe there are even better questions to ask and answer, the Space Foundation research team is committed to supporting the work that you do. If there are new data sets that you would like use to include in the website, let us know and we will try to work them into our research schedule. I encourage you to check out www.TheSpaceReport.org to view a sample chart from the new website and sign up to be notified once the full site launches. We are excited, and we hope you will be, too!
This article is part of Space Watch: August 2015 (Volume: 14, Issue: 8).
---
Posted in Second View