Report from Washington, D.C.
---
Post-election Report from Washington
Written by: developer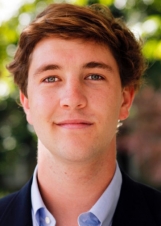 by Charles A. Harris, Space Foundation Manager – Washington Operations
At the beginning of November, the Space Foundation, along with George Washington University's Space Policy Institute, co-hosted a networking reception for young space professionals at the Elliot School of International Affairs in Foggy Bottom. This event, as part of the Space Foundation's New Generation Space Leaders Program, brought young professionals and students together with experienced mentors from private industry and the government to meet and receive advice in a relaxed setting. This year's reception saw 13 mentors graciously give their time to chat with nearly 40 students and young professionals throughout the evening.
On Nov. 16, the Space Foundation had the privilege of co-hosting an advanced screening of the feature film The Space Between Us, along with STX Entertainment. Space professionals from across the industry and government enjoyed an early showing of the forthcoming film in downtown, Washington, D.C. The screening was followed by a question and answer session with screenwriter Allan Loeb. The Space Between Us tells the fictional story of the first human born on Mars, who makes his way back to Earth to explore what is, to him, a completely unknown world. It is scheduled to be released to the public on Dec. 16.
The biggest November news in Washington, D.C., was obviously the results of the November 8th election. Both sides of Capitol Hill are wasting no time readying themselves for a new Congress, and with Republicans in control of both the House and Senate in 2017, new legislation will likely begin to move quickly through the chambers after January. The policy world has been closely tracking President-elect Donald Trump's transition team, and there has been wide speculation about future policies, funding and leadership in all sectors of space. One element that has stood out from the Trump campaign's proposed space initiatives was the revival of a National Space Council, to be headed by Vice President-elect Mike Pence, to coordinate space policy and streamline utilization across the government. At the time of this writing however, beyond the campaign's space policy, nothing official has been confirmed following the election.
This article is part of Space Watch: December 2016 (Volume: 15, Issue: 12).
---
Posted in Report from Washington, D.C.