Report from Washington, D.C.
---
Space Foundation Report from Washington, D.C.
Written by: developer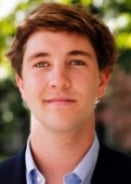 by Charles A. Harris, Space Foundation Manager – Washington Operations
On Wednesday, Feb. 15, the Space Foundation hosted its second annual Faga Forum on Space Intelligence in Chantilly, Va. This TS/SCI classification level conference was held in collaboration with SAIC.
The event was well attended, with participants from government and industry gathering to discuss current national security space and intelligence issues and challenges. The Space Foundation created the Faga Forum in 2016 in response to requests for a classified conference in the nation's capital.
Also in February, several space-related hearings took place on Capitol Hill to kick off the new Congress. On Feb. 14, the House Research & Technology Subcommittee held a hearing on strengthening U.S. cybersecurity capabilities. The subcommittee discussed the current state of U.S. cybersecurity efforts, the implementation of new cyber policy recommendations and ways to strengthen and maintain the United States' cyber workforce. Several expert witnesses represented government, academia and industry.
On Feb. 16, the House Science, Space and Technology committee held a full committee hearing entitled "NASA: Past, Present and Future," with several distinguished witnesses, including former Gemini and Apollo astronaut Lt. Gen. Thomas P. Stafford. The witnesses discussed the potential impacts of the re-implementation of a National Space Council under the Vice President, as well as the prioritization of long-term goals at NASA, and gave their opinions on a general vision for the agency and what steps need to be taken to ensure the U.S. maintains its global leadership in space.
Much of the space community is still waiting for the administration's space policies and priorities to become clearer. It could be several months before a new NASA administrator is named and confirmed; a first step in establishing the direction the country will head in space over the next four years.
During an address to a joint session of Congress on the evening of Feb. 28, President Trump made no mention of his administration's plans for NASA or other space-related programs or offices across the government. However, toward the end of his speech he did mention that "American footprints on distant worlds are not too big a dream."
This article is part of Space Watch: March 2017 (Volume: 16, Issue: 3).
---
Posted in Report from Washington, D.C.