Report from Washington, D.C.
---
Update from Washington
Written by: developer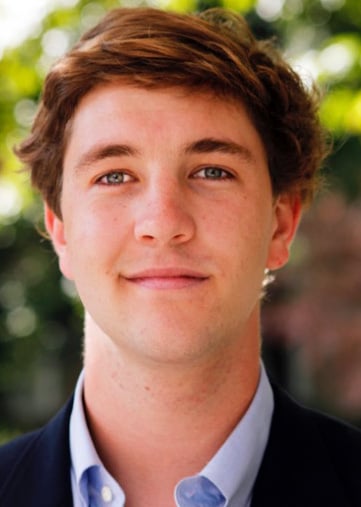 by Charles A. Harris, Space Foundation Manager – Washington Operations
May was a busy month in Washington, D.C., and Capitol Hill has been buzzing with activity, including several space and cyber-related hearings.

On May 17, the Strategic Forces Subcommittee of the Senate Armed Services Committee held a hearing on military space organization, policy and programs. The high profile witness panel was made up of Secretary of the Air Force Heather Wilson, Air Force Chief of Staff Gen. David Goldfein, Space Command commander Gen. Jay Raymond and Space and Missiles Systems Center commander Lt. Gen. Samuel Greaves.
On May 19, the House Armed Services Strategic Forces Subcommittee held a hearing titled "Fiscal Year 2018 Priorities and Posture of the National Security Space Enterprise," with several prominent witnesses including Gen. Jay Raymond, Betty Sapp, Lt. Gen. David Buck, Robert Cardillo and John Hill.
The following week, on May 23, the Senate Space, Science and Competitiveness Subcommittee held a hearing titled "Reopening the American Frontier: Exploring How the Outer Space Treaty Will Impact American Commerce and Settlement in Space." The Subcommittee explored the processes and priorities involved with updating the treaty with two panels of expert witnesses from academia, the Air Force and private industry.
That same day, the House Armed Services Subcommittee on Emerging Threats and Capabilities held a hearing titled "Fiscal Year 2018 budget request for U.S. Cyber Command: Cyber Mission force support to Department of Defense Operations." Adm. Michael Rogers, head of U.S. Cyber Command, was the sole witness.
The House Appropriations Commerce-Justice-Science (CJS) Subcommittee held a hearing on May 25 to discuss the FY2018 budget request for the Department of Commerce. Secretary of Commerce Wilbur J. Ross was the hearing's sole witness.
Administration
On May 23, the White House unveiled the Trump Administration's full budget for Fiscal Year 2018. As expected, the budget contains sharp increases in overall defense spending. The administration requests a cut of approximately $560 million for NASA's top-line funding.
The space policy community still awaits news on a nominee for NASA Administrator.
Hot Topics
On May 8, Rep. Ami Bera (D-CA), Rep. Jim Bridenstine (R-OK), and Rep. Derek Kilmer (D-WA) formally requested that the Government Accountability Office (GAO) study the feasibility of elevating the FAA's Office of Commercial Space Transportation (AST) to the Secretary of Transportation's office. This approach has long been suggested by supporters of private industry in order to allow the office more resources and greater efficiency in dealing with the growing demand for launch and payload approvals.
Air Force Chief of Staff General David Goldfein has weighed in on the recent debate over creating a separate "Space Corps" in the U.S. military, first proposed by House Strategic Forces Chairman Mike Rogers (R-AL) at the Space Foundation's 33rd annual Space Symposium in April. Testifying at a hearing on May 17, he was not supportive of the measure.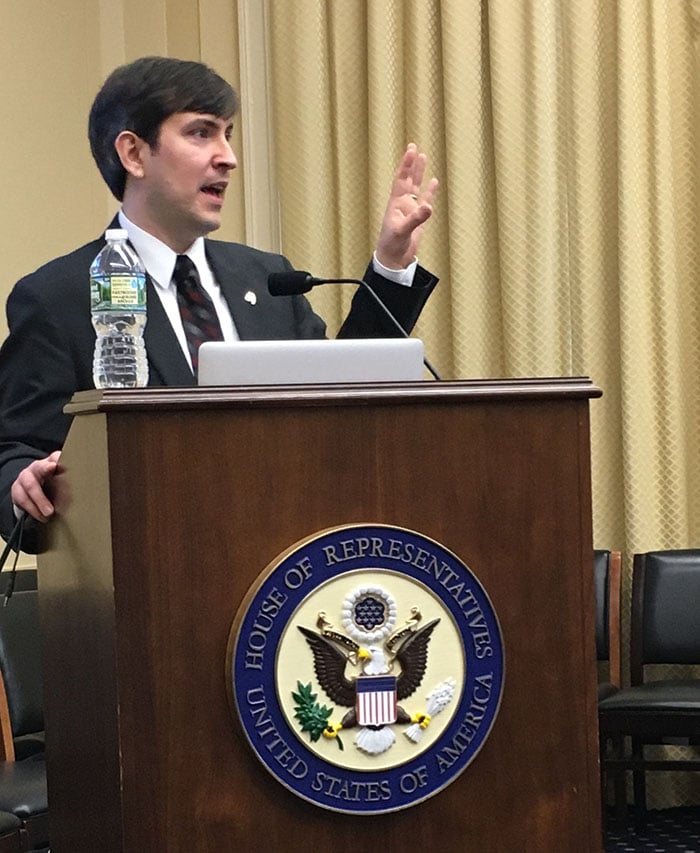 Space Foundation Activity
On May 5, the Space Foundation's Director – Research & Analysis, Micah Walter-Range (pictured), presented to the 'Space Advocates' Congressional Staff Organization, which meets monthly to learn about space issues and information from a variety of speakers. Walter-Range highlighted various aspects of the current global space industry and took questions from congressional staff on the space economy, industry statistics and potential future outcomes.
His research can be found in the Space Foundation's flagship publication The Space Report. Learn more about this guide to the global space economy here.
This article is part of Space Watch: June 2017 (Volume: 16, Issue: 6).
---
Posted in Report from Washington, D.C.