Partner News
---
Ball Aerospace Names Dr. Jake Sauer Vice President and General Manager of Tactical Solutions Business
Written by: Space Foundation Editorial Team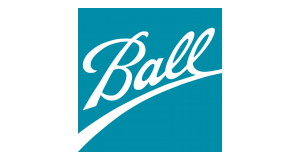 BOULDER, Colo., Sept. 25, 2019 – Earlier today, Ball Aerospace announced that Dr. Rob Freedman, vice president and general manager of the company's Tactical Solutions (TS) business, plans to retire at the end of the year. Dr. Jake Sauer, currently senior director, Survivability and Strike (SAS) business area, will succeed Freedman. Freedman and Sauer will work together through the remainder of the year to ensure a smooth transition.
"Throughout his career, Rob has made a significant impact on the success of TS, and we are both grateful for his leadership at Ball and his service to our nation," said Rob Strain, president, Ball Aerospace. "Jake is a results-oriented, collaborative and energetic leader with high integrity and humility. His vision and deep understanding of our customers' missions make him an ideal leader to advance Ball's growth objectives in our TS business."
Since joining Ball in 1998, Freedman has held numerous leadership positions within TS prior to taking the helm of the business unit in 2013. Over the past seven years, he has played an instrumental role in establishing the company as an industry leader in advanced tactical systems for the warfighter. Moreover, Freedman is dedicated to building the next generation of aerospace leaders, advocating and mentoring rising talent and volunteering his time to support STEM outreach. Prior to joining Ball, Freedman served 28 years in the military as a naval aviator.
Upon joining Ball in 2012, Sauer established and grew the company's mission analysis capabilities, helping the nation to place critical hardware into the field quickly and efficiently. As senior director of SAS, Sauer's vision and business model for the mission area has put TS on the leading edge of technology development and helped solidify Ball as a true mission partner for the warfighter. Sauer joined Ball from MIT's Lincoln Laboratory, where he worked for the U.S. Air Force Red Team on air vehicle survivability. He earned undergraduate degrees in physics and mathematics from the University of Cologne in Germany, a master's degree in physics and Ph.D. in quantum computing and control from the Georgia Institute of Technology.
Powered by endlessly curious people with an unwavering mission focus, Ball Aerospace pioneers discoveries that enable our customers to perform beyond expectation and protect what matters most. We create innovative space solutions, enable more accurate weather forecasts, drive insightful observations of our planet, deliver actionable data and intelligence, and ensure those who defend our freedom go forward bravely and return home safely. Go Beyond with Ball.® For more information, visit www.ball.com/aerospace or connect with us on Facebook or Twitter.
About Ball Corporation:
Ball Corporation supplies innovative, sustainable aluminum packaging solutions for beverage, personal care and household products customers, as well as aerospace and other technologies and services primarily for the U.S. government. Ball Corporation and its subsidiaries employ 17,500 people worldwide and reported 2018 net sales of $11.6 billion. For more information, visit www.ball.com, or connect with us on Facebook or Twitter.
---
Posted in Partner News