Discover Space
---
L3Harris Technologies to Fund Space Foundation STEM Programs at Six Colorado Springs Schools
Written by: Space Foundation Editorial Team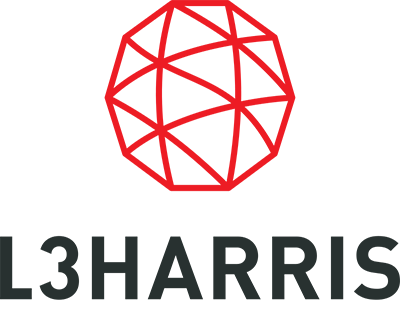 COLORADO SPRINGS, Colo. (Nov. 21, 2019) – Thanks to funding by L3Harris Technologies, the Space Foundation will present its Space in the Community (SITC) program at six Colorado Springs schools in December.
SITC is an immersive program for students, parents, teachers, and community members to reinforce the importance of science, technology, engineering, and mathematics (STEM) studies in preparing for careers of the future.
A goal of the L3Harris collaboration with the Space Foundation is to interest students in considering STEM careers and taking courses in high school that will position them to successfully pursue STEM studies in college.
"STEM grants provided by L3Harris enable students in Colorado and across the country to learn more about and be inspired by space," said Ed Zoiss, President, Space and Airborne Systems, L3Harris. "In the past 10 years, we've dedicated more than $22 million to support STEM education projects and we're looking forward to continuing this initiative in the future."
The Space Foundation program will bring former NASA astronaut Lt. Col. Duane "Digger" Carey, USAF (Ret.), to speak at these schools in early December:
Fountain Valley School of Colorado
James Monroe Elementary School
Launch High School
The Vanguard School
Wildflower Elementary School
Wilson Elementary School
Carey will share with the students his experiences in space. His inspirational presentation informs students about the connection between education and possible future career opportunities.
In addition to the astronaut presentations, Space Foundation educators will lead students through hands-on STEM activities, such as basic rocketry. The program will also include a public community night at the Space Foundation Discovery Center on Dec. 4 and professional development training for local educators.
The Space Foundation is working with its members, partners, and supporters to build the next generation of space explorers, innovators, and entrepreneurs. Those efforts include enhancing the overall quality of education through teacher, student, and community programs that use space themes to increase students' interest and skills in STEM disciplines.
Learn more about the Space Foundation's STEM education outreach and Space in the Community at https://www.discoverspace.org/education
About the Space Foundation
Founded in 1983, the Space Foundation is a 501(c)(3) nonprofit and the world's premier organization to inspire, educate, connect, and advocate on behalf of the global space community. It is a leader in space awareness activities, educational programs, and major industry events, including the annual Space Symposium. Space Foundation headquarters is in Colorado Springs, Colo., USA, and has a public Discovery Center, including El Pomar Space Gallery, Northrop Grumman Science Center featuring Science On a Sphere®, and the Lockheed Martin Space Education Center. The Space Foundation has a Washington, D.C., office, as well as field representatives in Houston and on the Florida Space Coast. It publishes The Space Report: The Authoritative Guide to Global Space Activity, and through its Space Certification™ and Space Technology Hall of Fame® programs, recognizes space-based innovations that have been adapted to improve life on Earth. Visit both websites — www.SpaceFoundation.org and DiscoverSpace.org — and follow on Facebook, Twitter, Instagram, LinkedIn, and YouTube.
About L3Harris
L3Harris Technologies is an agile global aerospace and defense technology innovator, delivering end-to-end solutions that meet customers' mission-critical needs. The company provides advanced defense and commercial technologies across air, land, sea, space and cyber domains. L3Harris has approximately $17 billion in annual revenue and 50,000 employees, with customers in 130 countries. L3Harris.com.
# # # 
Space Foundation contact:
Carol Hively, Director – Public Relations & Team Communications
[email protected]
---
Posted in Discover Space