Uncategorized
---
Volunteer Spotlight: Joey Heiny
Written by: Space Foundation Editorial Team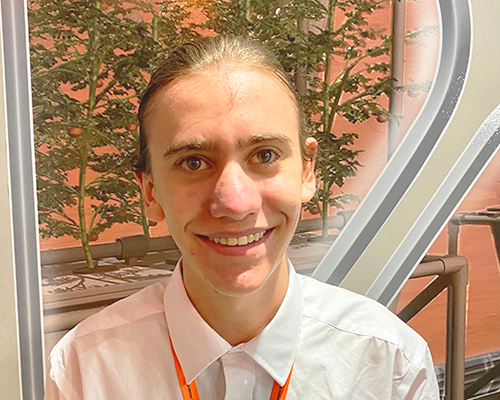 These Volunteer Spotlight articles profile some of the interesting and dedicated people who make Space Foundation programs possible. We could not do the work that we do without the generous and tireless support of our volunteers. This week, we are featuring Space Foundation Discovery Center volunteer Joey Heiny.
Joey currently attends Air Academy High School in Colorado Springs. Besides school and sharing his space knowledge at Space Foundation Discovery Center, his interests include outdoor activities like skiing, biking, and hiking. He is also a photography and videography enthusiast, so it's likely that you'll find Joey outside with his camera in tow.
Heiny started as a volunteer with Space Foundation to support online outreach with his video shooting and editing skills, but since demonstrating his passion for all things space — and especially Mars — he is now a main Junior Docent in our Mars Robotics Laboratory on Saturdays.
If you are interested in becoming a Space Foundation/Space Foundation Discovery Center volunteer, please reach out to Jennifer Walters, Volunteer Program Manager, at [email protected]
---
Posted in Uncategorized