Partner News
---
SNC Delivers Fully Integrated EMARSS Aircraft to U.S. Army
Written by: Space Foundation Editorial Team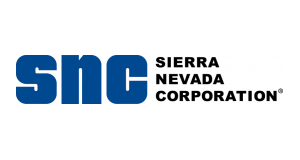 Mission Enhancement Kit Enhances Fleet Capabilities
SPARKS, Nev., July 15, 2021 – Sierra Nevada Corporation (SNC), the global aerospace and national security company owned by Eren and Fatih Ozmen, recently delivered its seventh fully integrated Mission Enhancement Kit (MEK) aircraft to the U.S. Army, adding enhanced capabilities to the Army's Enhanced Medium Altitude Reconnaissance and Surveillance System (EMARSS) fleet.
"SNC's Mission Enhancement Kit is truly a game changer, offering increased safety, performance and mission capability for aircraft operating in high-altitude areas," said Tim Owings, executive vice president of SNC's Mission Solutions and Technologies business area. "We are very proud to continue supporting the Army and its mission with this work."
The King Air 350 MEK reduces aircraft weight, increases engine performance and significantly reduces the overall sound signature to enhance its stealth capabilities. SNC modifies the aircraft to increase time aloft and allow for increased operating weight without greater take-off risk. It also enables operations on shorter runways, making the aircraft more suitable for a wider variety of operational environments. This provides customers with versatile multi-mission and special mission capabilities, increased aircraft performance and safety.
As a prime systems integrator, SNC has more than 15 years of King Air modification and integration heritage, leveraging 800,000+ hours of operational experience on special mission platforms for a wide array of government and military customers.
The Army has procured 16 kits to date and SNC expects to deliver two additional MEK integrated aircraft this year. SNC will continue to perform work covered by this contract from its facilities in Hagerstown, Maryland.
For more information, visit www.sncorp.com.
About Sierra Nevada Corporation (SNC)
Owned by Chairwoman and President Eren Ozmen and CEO Fatih Ozmen, SNC is a trusted leader in solving the world's toughest challenges through best-of-breed, open architecture engineering in Space Systems, Commercial Solutions, and National Security and Defense. SNC is recognized among The Top 10 Most Innovative Companies in Space and was selected as a US Best Managed Company for two consecutive years. For nearly 60 years, SNC has delivered state-of-the-art civil, military and commercial solutions including more than 4,000 space systems, subsystems and components to customers worldwide, and participated in more than 500 missions to space, including to Mars. In spring 2021, SNC announced the transition of its Space Systems business area to an independent commercial space company, Sierra Space.
###
MEDIA CONTACT:
Greg McCarthy
(O) 703-414-5717
[email protected]
---
Posted in Partner News