Partner News
---
NASA selects L3Harris to guide Mars Mission samples home
Written by: Space Foundation Editorial Team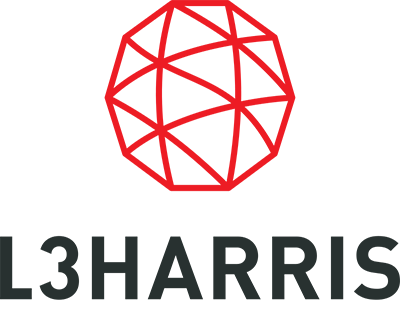 Highlights:
L3Harris will provide secure data transmission for complex mission
Provider of choice for Mars missions using unique, multi-band communication solution
Extends trusted relationship with Jet Propulsion Laboratory
MELBOURNE, Fla., August 24, 2021 — NASA's Jet Propulsion Laboratory (JPL) has selected L3Harris Technologies (NYSE:LHX) to provide the latest Universal Space Transponder (UST) for the Mars Sample Return program, which is developing capabilities to return Martian samples to Earth for detailed analysis.
The UST enables secure transmission of data, video, audio and telemetry information to and from Earth, swiftly and reliably pushing data the 250 million miles to Mars within minutes, while also relaying information between other spacecraft deployed to Mars.
"L3Harris' highly reliable space communications links transmit the data, images and audio files to enable exploration of the universe," said Kristin Houston, President, Electro Optical Sector, L3Harris. "Recently, this vital communication link made it possible for JPL to send updated software commands to Perseverance that were then transmitted to the Ingenuity helicopter, allowing for its historic first flight."
For 20 years, every U.S. rover on Mars and orbiting spacecraft mission has used L3Harris transceivers including the current Perseverance lander and orbiting spacecraft.
Flexible by design, the UST's multi-band transponder accommodates many mission scenarios where data links are required between two spacecraft. The Mars program incorporates two L3Harris transceivers – the new UST located on the Sample Retrieval Lander and the existing Electra transceiver on the Earth Return Orbiter.
Numerous NASA programs have relied on L3Harris' high reliability designs, manufacturing expertise and technology – from early spacecraft through the Mercury, Gemini, Apollo, Space Shuttle, International Space Station and previous Mars missions. L3Harris has supported deep space exploration with work on the Hubble Space Telescope and now the James Webb and Nancy Grace Roman space telescopes. In addition, the company supports space-based weather forecasting on U.S. and international satellites and has navigation technology on every U.S. GPS satellite.  L3Harris.com/space
About L3Harris Technologies
L3Harris Technologies is an agile global aerospace and defense technology innovator, delivering end-to-end solutions that meet customers' mission-critical needs. The company provides advanced defense and commercial technologies across air, land, sea, space and cyber domains. L3Harris has approximately $18 billion in annual revenue and 47,000 employees, with customers in more than 100 countries. L3Harris.com.
Forward-Looking Statements
This press release contains forward-looking statements that reflect management's current expectations, assumptions and estimates of future performance and economic conditions. Such statements are made in reliance upon the safe harbor provisions of Section 27A of the Securities Act of 1933 and Section 21E of the Securities Exchange Act of 1934. The company cautions investors that any forward-looking statements are subject to risks and uncertainties that may cause actual results and future trends to differ materially from those matters expressed in or implied by such forward-looking statements. Statements about system capabilities are forward-looking and involve risks and uncertainties. L3Harris disclaims any intention or obligation to update or revise any forward-looking statements, whether as a result of new information, future events, or otherwise.
# # #
---
Posted in Partner News