Public Policy and Government Affairs
---
Biweekly Washington, D.C. Update for the Week Ending February 11, 2022
Written by: Elizabeth Anderson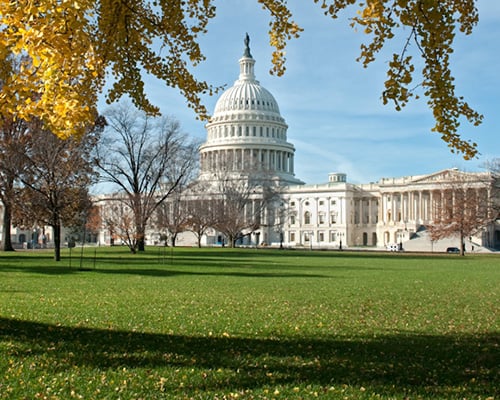 This week in Washington, D.C., House Representatives signed a letter to House Appropriators requesting an additional $50 million in military space funds, Space Force issued requests for procurement and cyber security support, the Senate Committee on Commerce, Science, and Transportation members pushed for a NASA Authorization Bill, and a United Nations meeting on norms of behavior in space slipped to May.
Space Foundation Virtual Events
Space Matters
Space Foundation's new series, "Space Matters," convenes well known policy influencers for high level space policy conversations on emerging topics and trends within the global space economy. Check out the second episode here: https://www.spacesymposium365.org/agenda/space-matters-2/.
Start Here for Space
Why are norms the foundations of legal approaches to behavior in space? Are they legally binding? Join Secure World Foundation's Victoria Samson for a conversation about Norms of Behavior in space: https://www.spacesymposium365.org/agenda/start-here-for-space-norms-of-behavior/.
Congressional Hearings
On February 9th, the Senate Commerce, Science, and Transportation Committee, Space and Science Subcommittee held a hearing on NASA Accountability and Oversight to examine NASA's management of key programs critical to mission success and NASA's partnerships in the commercial aerospace sector. The hearing witnesses were James Free, Mr. James Reuter, Dr. Thomas Zurbuchen, Mr. William Russell, and Dr. Scott Pace. Read hearing notes here.
 US Space Policy Updates
International Space Policy Updates
Space Industry Updates
Space Leader Profile – Melissa Price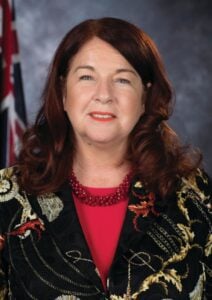 Melissa Price is the Australian Minister for the Defense Industry and Minister for Science and Technology. Price assumed these roles in May 2019 after previously serving in the House of Representatives and as Minister for the Environment. In her current position she works to promote and enable aerospace development. Price has set goals for Australia to improve its autonomous systems, AI capabilities, hypersonic weapons, space operation capabilities, and cyber capabilities as part of the "Sovereign Industrial Capability Priorities". These goals were set to help Australia compete in the ever-contentious Pacific region. The Southern Cross Integrated Flight Research Experiment (SCIFiRE) is a joint Australian-US program to produce a hypersonic weapon, which is a continuation of the Allied Prototyping Initiative (API).
Price strives to support small and medium-sized Australian space companies to "triple the space sector's size to $12 billion and create up to 20,000 new jobs by 2030." She is also an advocate for Australian women in STEM where she has helped Prime Minister Morrison's Administration distribute grants and scholarships to underrepresented groups in STEM. Price also contributes to the STEM community as a staunch advocate and supporter of cancer research.
Reading Corner
This report covers the budget, health, and de-orbit plan for the International Space Station and identifies NASA's goals for space exploration, commercial partnerships, and international collaboration in the next decade.
Fun Fact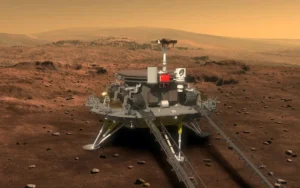 On February 10, 2022, China's Tianwen 1 Mars mission completed its first year in orbit.
---
Posted in Public Policy and Government Affairs