Public Policy and Government Affairs
---
Biweekly Washington, D.C. Update for the Week Ending June 24, 2022
Written by: Elizabeth Anderson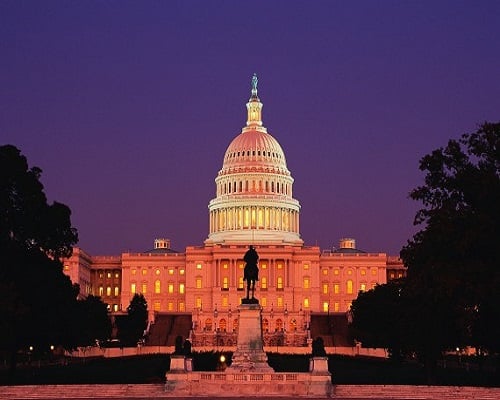 This week in Washington: The House Armed Services Committee passed its FY23 National Defense Authorization Act markup, which will now advance to the House floor, the Federal Aviation Administration ruled to allow SpaceX launches to proceed despite environmental concerns, and the National Aeronautics and Space Administration's Space Launch System rocket passed its final wet dress rehearsal.
United States Space Policy Updates
International Space Policy Updates
Space Industry Updates
Space Leader Spotlight
Dr. Thomas Zurbuchen
Dr. Thomas Zurbuchen, Associate Administrator for Science Mission Directorate at NASA, is this week's choice for our Space Leader Profile. Dr. Zurbuchen began his career in his home country of Switzerland at the University of Bern. He graduated in 1996 with a Master's degree in Physics, Mathematics, and Astronomy, and PhD in Physics. From there, he began working at the University of Michigan as a researcher, then Professor in the Department of Climate and Space Sciences and Engineering. At the University of Michigan, Dr. Zurbuchen also founded the Center for Entrepreneurship.
During his illustrious career, he has authored or coauthored 200+ journal publications, with his research focusing on solar and heliophysics, experimental space research, and space systems. Dr. Zurbuchen has also chaired two National Academy of Science Committees and served as team leader for the development of the Fast Imaging Plasma Spectrometer aboard NASA's Messenger spacecraft to Mercury.
In his current role as Associate Administrator, Dr. Zurbuchen works to ensure that NASA's science missions build partnerships across disciplines and with industry and other nations to advance the frontiers of knowledge and exploration. He sets the NASA science strategy in support of the decadal surveys released and has helmed key missions during his time as Associate Administrator, such as the James Webb Space Telescope, the Mars 2020 Perseverance Rover, and the Parker Solar Probe.
Reading Corner
Breaking Defense | What Pete 'Maverick' Mitchell can teach the US Air Force
Air and Space Force Association's President Bruce Wright shares his take on the state of US air supremacy and Air Force capabilities, arguing that Top Gun: Maverick contains elements of truth about air-to-air combat in the 21st century
---
Posted in Public Policy and Government Affairs