Public Policy and Government Affairs
---
Biweekly Washington, D.C. Update for the Week Ending July 22, 2022
Written by: Elizabeth Anderson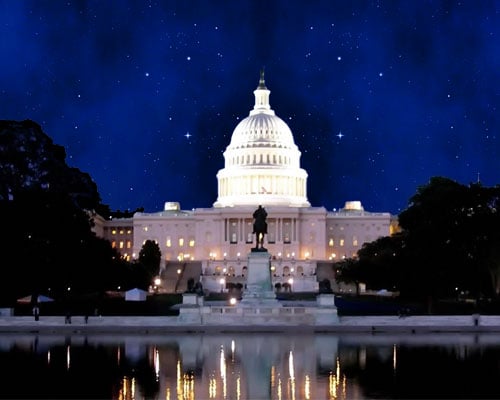 This week in Washington: The 2023 National Defense Authorization Act passed the House, the Senate Armed Services Committee released its version of the NDAA requesting an additional $45 billion in defense spending, NASA and Roscosmos reached an agreement exchanging seats on Crew Dragon and Soyuz launches, and the NASA Authorization Act was included in the Senate Commerce Committee's text of the Creating Helpful Incentives to Produce Semiconductors (CHIPS) Act.
Space Foundation Virtual Events
Please join us for a special Space Foundation Stakeholder call, at 11 AM EST on Wednesday, July 27. Speakers include Lesley Conn, director of Research and Analysis for Space Foundation, and Mariel John Borowitz, associate professor at the Sam Nunn School of International Affairs at Georgia Tech to discuss the 2021 space economy numbers from The Space Report Q2 that we release that same day. Please RSVP to [email protected].
United States Space Policy Updates
International Space Policy Updates
Space Industry Updates
Space Leader Spotlight
Dr. Arati Prabhakar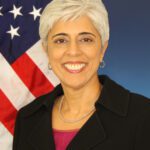 This week's selection for the space leader profile goes to Dr. Arati Prabhakar. Dr. Prabhakar is President Biden's nominee for the Director of the Office of Science and Technology Policy at the White House. Dr. Prabhakar was a former Director of the Defense Advanced Research Projects Agency (DARPA) and a former Director of the National Institute of Standards and Technology (NIST). She holds a PhD in Applied Physics from the California Institute of Technology and is an engineer by trade.
Dr. Prabhakar has consistently pushed the boundaries of innovation and technology development. At NIST, she built out the institute's Manufacturing Extension Partnership to boost competitiveness of manufacturers and its Advanced Technology Program. During her time in Silicon Valley, she focused her efforts on research and development deployment and venture capital investments in green technology. At DARPA, she founded the DARPA Microelectronics Technology Office, an organizational division dedicated to the development of technology for the Armed Forces.
She is a member of the Institute of Electrical and Electronics Engineers, the National Academy of Engineering, and was a fellow at the Center for Advanced Study in Behavioral Sciences at Stanford University. Dr. Prabhakar exemplifies a space leader who has consistently pushed the limits of scientific and technological innovation.
Reading Corner
Written by Elizabeth Anderson
Image credits to DOD and Via Satellite
---
Posted in Public Policy and Government Affairs