Space Foundation Press Releases
---
Space Foundation Announces Interview with NASA's Dr. Thomas Zurbuchen
Written by: Space Foundation Editorial Team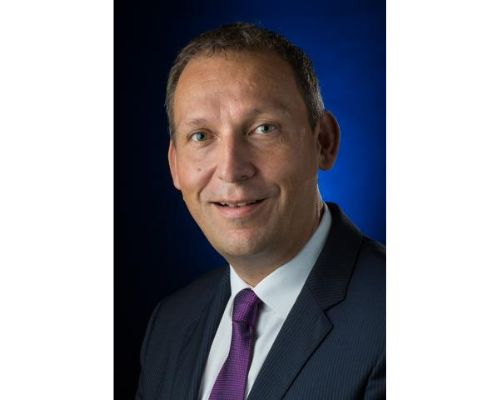 COLORADO SPRINGS, Colo. — Sept. 26, 2022 — Space Foundation, a nonprofit advocate organization founded in 1983 for the global space ecosystem, today announced an exclusive interview with Dr. Thomas Zurbuchen, NASA's Associate Administrator for the Science Mission Directorate. The event, to be held live on Instagram, will present a discussion on the DART (Double Asteroid Redirection Test) mission, which is NASA's first attempt to modify the orbit of an asteroid. This will be essential if an asteroid is detected that poses a threat to Earth.
Date: Monday, Sept. 26, 4 p.m. EDT
Event: Interview with Dr. Thomas Zurbuchen, NASA
Interviewer: Ms. Ambre Trujillo, social media and marketing specialist, Space Foundation
Platform: Instagram (viewing details here)
Handles:
@spacefoundation instagram.com/spacefoundation/
@nasasolarsystem instagram.com/nasasolarsystem/
About Space Foundation
Space Foundation is a nonprofit advocate organization founded in 1983, offering a gateway to information, education and collaboration for space exploration and space-to-Earth industries that define the global space ecosystem. Driven by a partnership model, Space Foundation operates three divisions that unite the entire spectrum of stakeholders — business, government, education and local communities — through support from corporate membership, sponsorship, fundraising and grants. Symposium 365 is the premier source for media and events, including Space Symposium and The Space Report; Center for Innovation and Education is a lifelong learning provider; and Global Alliance facilitates collaboration around the world. Visit Space Foundation at www.SpaceFoundation.org, and follow us on LinkedIn, Facebook, Instagram, Twitter and YouTube.
###
All brand names and product names are trademarks or registered trademarks of their respective companies.
Tags: Space Foundation, NASA, Thomas Zurbuchen, DART mission, space technology, space innovation, space ecosystem, space advocate, space exploration, digital technology
Media Contacts:
Rich Cooper
Vice President, Strategic Communications & Outreach
Space Foundation
(202) 596-0714
[email protected]
Dottie O'Rourke
TECHMarket Communications
(650) 344-1260
[email protected]
---
Posted in Space Foundation Press Releases