Partner News
---
Kayhan Space Awarded SpaceWERX Orbital Prime Contract
Written by: Space Foundation Editorial Team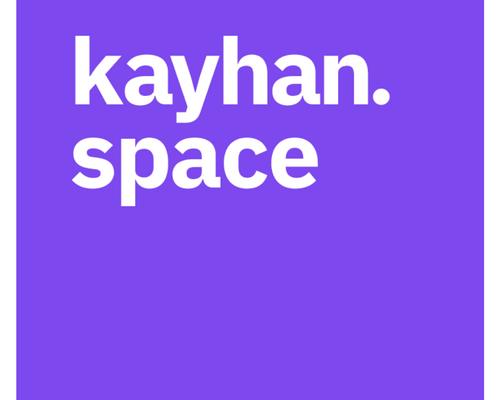 LAFAYETTE, Colo. — Sept. 28, 2022 — With the space economy and critical defense initiatives dependent on safe rendezvous and proximity operations (RPO), Kayhan Space, along with partners Astroscale U.S. and the University of Texas at Austin, today announced it has won a U.S. Space Force award to develop an intelligent platform that autonomously enables spacecraft to safely engage with on-orbit support vehicles for services such as refueling, maintenance, debris removal and national security.
Kayhan Space has been selected by SpaceWERX for an Small Business Technology Transfer (STTR) Phase 1 to investigate how its Kayhan Proxima solution might enable in-space service assembly and manufacturing (ISAM) capabilities being explored by the Department of the Air Force (DAF) and United States Space Force (USSF) through the Orbital Prime program. Orbital Prime was created to accelerate the commercial ISAM market toward a use case of active debris remediation. The Air Force Research Laboratory and SpaceWERX have partnered to streamline the Small Business Innovation Research (SBIR) and STTR process by accelerating the small business experience through a faster proposal to award timelines, changing the pool of potential applicants by expanding opportunities to small business and losing bureaucratic overhead by continually implementing process improvement changes in contract execution.
During Phase 1 of the STTR SpaceWERX program, Kayhan Space will collaborate closely with Astroscale U.S. engineers and UT-Austin spaceflight researchers and students to deliver a first-of-its-kind optimized RPO management solution to support secure space commerce and national security activities.
A feasibility study of the RPO management platform will be delivered early next year, while a prototype and Phase 2 demonstration mission is planned for 2024.
The autonomous RPO offering, named Kayhan Proxima, will initially be deployed as a zero-SWaP enhancement of Astroscale's flight software package to effectively and efficiently direct and manage safe and repeatable RPO maneuvers and missions using the existing cameras, sensors, telescopes, and other hardware aboard the demo-mission spacecraft.
"Kayhan Space is already empowering leading satellite operators to leverage real-time conjunction assessment and collision avoidance with Kayhan Pathfinder to help hundreds of spacecraft steer clear of pile ups in popular orbits," explained Siamak Hesar, Kayhan Space CEO and Co-Founder. "And now we're building on that proven expertise with our Kayhan Proxima solution, in collaboration with Astroscale U.S. and UT-Austin, to ultimately bring spacecraft close together safely to drive a sustainable space economy and defense with autonomous RPO."
Kayhan Proxima will allow close proximity among spacecraft in extremely popular and busy orbits by enabling repeatable, safe and autonomous RPO missions and maneuvers with minimal manual support, versus current RPO and mission extension initiatives that require dozens of ground control staff.
"Safe and reliable RPO is the foundation on which the entire on-orbit servicing and ISAM ecosystem is being built," said Ron Lopez, President and Managing Director of Astroscale U.S. "Our approach to on-orbit servicing is one of collaboration, which is why we're thrilled to bring our RPO expertise to this dynamic team composed of small business and the academic sector. We are confident that together, we will provide the Space Force and SpaceWERX a solution that achieves their vision to enable sustainable space operations."
"This STTR program will support one of our graduate students and will provide a great opportunity for our university to play an integral role in enabling the Space Force to ultimately drive more efficient and safe RPO operations in space," said Renato Zanetti, Assistant Aerospace Engineering and Engineering Mechanics Professor, University of Texas at Austin.
About Kayhan Space
Kayhan Space Corp. is making spaceflight safer with spaceflight safety software-as-a-service that enables satellite and mission operators to leverage precision data and real-time collaboration capabilities across the industry to anticipate and avoid conjunction events in space. Kayhan's autonomous tools allow operators to coordinate safe avoidance maneuvers for all spacecraft and operators' missions by reducing response time to collision events by more than 95%. The risk of a catastrophic collision in orbit is rapidly increasing with the number of satellites bound for space up tenfold over the next decade. Kayhan's next-gen spaceflight safety platform allows operators to run missions with confidence in increasingly busy but important orbits around the Earth. For more information, visit www.kayhan.space.
About Astroscale U.S. Astroscale U.S.
Inc. provides on-orbit services and logistics across all orbits for commercial operators, the U.S. government and partner governments around the world. Astroscale U.S. is headquartered in Denver, Colorado, and is a subsidiary of Tokyo-based Astroscale Holdings Inc., the first private company with a vision to secure the safe and sustainable development of space for the benefit of future generations, and the only company solely dedicated to onorbit services across all orbits. Astroscale Israel Ltd., based in Tel Aviv, is a subsidiary of and serves as the research and payload development team for Astroscale U.S. Astroscale U.S. leverages the best of investments and developments made by Astroscale engineering, policy and business teams domestically and in Japan, the United Kingdom and Israel to provide flexibility and value for space operations in the U.S. and partner nations. For more about Astroscale U.S., visit www.astroscale-us.com For more about Astroscale, visit www.astroscale.com Contact: U.S. & Israel: Krystal Scordo | Tel: +1-303-249-4765
About AFRL
The Air Force Research Laboratory (AFRL) is the primary scientific research and development center for the Department of the Air Force and United States Space Force. AFRL plays an integral role in leading the discovery, development, and integration of affordable warfighting technologies for our air, space, and cyberspace force. With a workforce of more than 11,000 across nine technology areas and 40 other operations across the globe, AFRL provides a diverse portfolio of science and technology ranging from fundamental to advanced research and technology development. For more information, visit: www.afresearchlab.com.
About SpaceWERX
SpaceWERX is the Space component of AFWERX (a program office at the Air Force Research Laboratory -AFRL) which connects innovators across government, industry and academia. Through innovation and collaboration with our nation's top subject-matter experts and harnessing the power of ingenuity of internal talent, by expanding technology, talent, and transition partnerships for rapid and affordable commercial and military capability. Additional information is available at: https://www.spacewerx.us/.
About SpaceWERX Orbital Prime
SpaceWERX Orbital Prime leverages a diverse industry partnership engagement strategy to identify nascent space technology sectors that, if "primed", could advance U.S. national security and economic prosperity. Prime engagement is not limited to government investment, but also allows SpaceWERX to address key policy concerns as well as offer testbeds and platforms to advance capabilities. The first Space Prime effort, Orbital Prime will invigorate the In-space Servicing, Assembly, and Manufacturing (ISAM) market using Active Debris Remediation (ADR) as a use case for the foundational technologies. Learn more at https://spacewerx.us/space-prime/.
###
Media Contact:
Paul Sims
Kayhan Space
678-576-6126
[email protected]
---
Posted in Partner News