Space Foundation Press Releases
---
Space Foundation Now Accepting Nominations for Admiral James O. Ellis Jr. New Generation National Security Scholarship
Written by: Space Foundation Editorial Team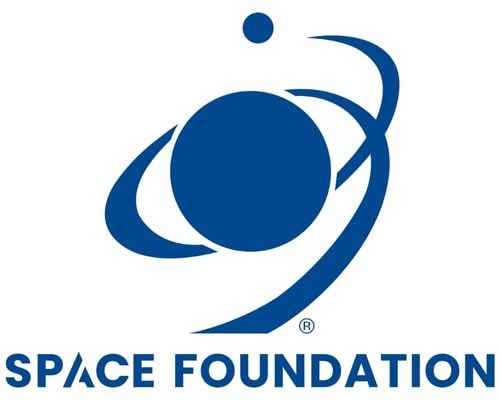 COLORADO SPRINGS, Colo. — Dec. 15, 2022 — Space Foundation, a nonprofit advocate organization founded in 1983 for the global space ecosystem, today announced that nominations are now being accepted for the Admiral James O. Ellis Jr. New Generation National Security Scholarship.
This scholarship provides a uniformed, young professional member of the United States Armed Forces full complimentary access to events at Space Foundation's Space Symposium, to be held April 17-20, 2023, at The Broadmoor in Colorado Springs. Registration for the New Generation program and participation in the Space Classified session are included. Also, the awardee will be seated at the Space Foundation board of directors' table at dining functions during the Symposium. The award is intended to encourage the participation of New Generation professionals at Space Symposium, acknowledge an exceptional young professional, and provide that individual an opportunity to advance their professional growth and development.
Ellis, a retired four-star admiral and former Commander of United States Strategic Command, is currently chairperson of the National Space Council Users' Advisory Group and is an Annenberg Distinguished Fellow at the Hoover Institution at Stanford University. Previously, he was president and chief executive officer at the Institute of Nuclear Power Operations. Ellis was elected to Space Foundation's board of directors in January 2010 and served as chairperson from January 2016 through November 2017.
Nominations for the scholarship will be accepted until Monday, Jan. 30, 2023. Criteria for the 2023 scholarship are:
Uniformed U.S. Armed Forces member
Nomination from commander
Active TS/SCI clearance
New Gen age (35 years old and younger)
Nominations, including a one-page recommendation letter, should be submitted by a service member's immediate supervisor and sent to [email protected].
A selection committee will evaluate the applications and announce the recipient by early March 2023.
About Space Symposium
Space Symposium is the premier assembly for the global space ecosystem, hosted by Space Foundation since 1984. The live event is widely attended by commercial and government leaders, young professionals, entrepreneurs, and educators in Colorado Springs, Colorado. Last year's Space Symposium enabled its thousands of global attendees to seamlessly engage and conduct business both in-person and virtually. For more information, please visit www.spacesymposium.org.
About Space Foundation
Space Foundation is a nonprofit advocate organization founded in 1983, offering a gateway to information, education and collaboration for space exploration and space-to-Earth industries that define the global space ecosystem. Driven by a partnership model, Space Foundation operates three divisions that unite the entire spectrum of stakeholders — business, government, education and local communities — through support from corporate membership, sponsorship, fundraising and grants. Symposium 365 is the premier source for media and events, including the world-renowned Space Symposium and The Space Report; Center for Innovation and Education is a lifelong learning provider; and Global Alliance facilitates collaboration around the world. Visit Space Foundation at www.SpaceFoundation.org, and follow us on LinkedIn, Facebook, Instagram, Twitter and YouTube.
###
All brand names and product names are trademarks or registered trademarks of their respective companies.
Tags: Space Foundation, Space Symposium, Admiral James O. Ellis Jr., New Generation National Security Scholarship, space industry event, New Generation space leaders, mentoring, networking, scholarship, space ecosystem, space innovation, space exploration, space-to-Earth industries
Media Contacts:
Rich Cooper
Vice President, Strategic Communications & Outreach
Space Foundation
(202) 596-0714
[email protected]
Dottie O'Rourke
TECHMarket Communications
(650) 344-1260
[email protected]
---
Posted in Space Foundation Press Releases