Space Foundation News
---
Space Foundation Receives Half-Million Dollars in Funding from El Pomar Foundation
Written by: Space Foundation Editorial Team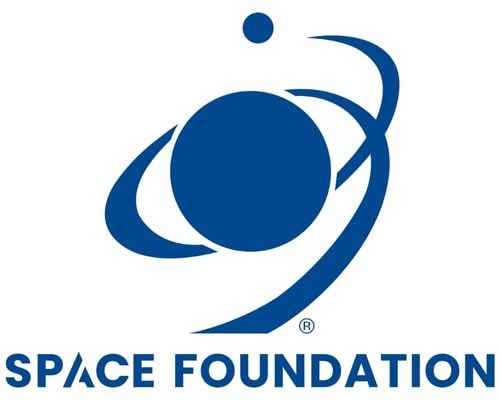 COLORADO SPRINGS, Colo. — Dec. 22, 2022 — Space Foundation, a nonprofit advocate organization founded in 1983 for the global space ecosystem, today announced it is the recipient of a $500,000 donation from El Pomar Foundation. This gift will allow for upgrades into Space Foundation Discovery Center's operating infrastructure and educational programming.
In 2021, El Pomar also donated an adjacent building to Space Foundation's existing location in Colorado Springs. This allowed Space Foundation to own all the area which currently houses their headquarters, offices and Discovery Center facilities.
Commenting on the donation, Space Foundation chief executive officer Tom Zelibor stated, "From day-one of Space Foundation, El Pomar has been one of our most steadfast supporters. We are enormously grateful to their Trustees and leadership for this latest investment, which will help drive our next decade of service. Their enthusiastic support of our work allows us to continue Space Foundation's mission to advocate for innovation, advance education and workforce development, and benefit life on Earth. That mission work starts here and is a valuable part of our community in Colorado Springs."
A host of initiatives are carried out at the Colorado Springs-based facility of this globally renowned organization including the Space Foundation Discovery Center, Space Technology Hall of Fame, STEAM education programming, Space Symposium, Space Commerce Institute, The Space Report, government policy work and more.
This latest grant will support renovations to the Discovery Center and its state-of-the-art exhibits that engage more than 30,000 visitors annually in interactive, education-focused experiences. Renovations will focus on updating critical infrastructure, gallery displays and experiences, 3D printer and drone labs, Mars exhibit and more. As the region's first and only dedicated space, science and technology center with this type of experiential interactivity, the Discovery Center helps advance the STEAM fields in the context of space exploration, development and utilization.
"Space Foundation's Discovery Center educates and entertains over 300,000 visitors per year, and El Pomar's Trustees are proud to support this exciting renovation," said El Pomar Foundation President & CEO Kyle H. Hybl. "In addition to being a STEAM education and thought leader, Space Foundation has hosted the world's most prestigious global Space Symposium at The Broadmoor in Colorado Springs for nearly 40 years. We are confident our founders Spencer and Julie Penrose would value Space Foundation's many beneficial initiatives and contributions in our community."
About Space Foundation
Space Foundation is a nonprofit advocate organization founded in 1983, offering a gateway to information, education and collaboration for space exploration and space-to-Earth industries that define the global space ecosystem. Driven by a partnership model, Space Foundation operates three divisions that unite the entire spectrum of stakeholders — business, government, education and local communities — through support from corporate membership, sponsorship, fundraising and grants. Symposium 365 is the premier source for media and events, including the world-renowned Space Symposium and The Space Report; Center for Innovation and Education is a lifelong learning provider; and Global Alliance facilitates collaboration around the world. Visit Space Foundation at www.SpaceFoundation.org, and follow us on LinkedIn, Facebook, Instagram, Twitter and YouTube.
About El Pomar Foundation
El Pomar Foundation is one of the largest and oldest private foundations in Colorado, contributing approximately $25 million annually through grants in the areas of health, human services, education, arts and humanities and civic and community initiatives, as well as community stewardship and leadership development programs to support Colorado nonprofit organizations. Spencer and Julie Penrose founded El Pomar in 1937 with the mission to enhance, encourage and promote the current and future well-being of the people of Colorado.
###
All brand names and product names are trademarks or registered trademarks of their respective companies.
Tags: Space Foundation, El Pomar Foundation, Discovery Center, Colorado Springs, space economy, space technology, space innovation, space ecosystem, space advocate, space commerce, space exploration, space-inspired industries
Media Contacts:
Rich Cooper
Vice President, Strategic Communications & Outreach
Space Foundation
(202) 596-0714
[email protected]
Erin Hannan
Vice President, Communications
El Pomar Foundation
(719) 633-7733
[email protected]
---
Posted in Space Foundation News