Space Foundation Press Releases
---
Space Foundation Partners with Italian Trade Agency and Italian Space Agency to Launch All-Italian Aerospace Acceleration Program
Written by: Space Foundation Editorial Team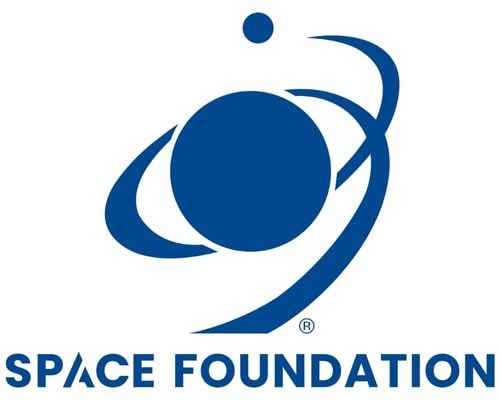 COLORADO SPRINGS, Colo. and HOUSTON, Texas — Aug. 16, 2023 — Space Foundation, a nonprofit organization founded in 1983, offering information, education and collaboration for the global space ecosystem, today announced that its Space Commerce Institute is partnering with the Italian Trade Agency of Houston (ITA) and Italian Space Agency (ASI) to launch SPACE IT UP, a pioneering all-Italian Aerospace Acceleration Program.
SPACE IT UP will host six of Italy's most promising aerospace companies in Houston, Texas, marking a significant milestone in international collaboration and innovation within the aerospace sector. The groundbreaking initiative is poised to redefine the landscape of aerospace advancement and collaboration, leveraging the strengths of both Italy and the United States in space exploration, research, and development. Through this strategic partnership, the program aims to create a synergistic environment that fosters innovation, knowledge exchange, and growth, elevating the capabilities of the participating Italian companies and further solidifying the bonds between the two nations.
"The launch of SPACE IT UP marks a pivotal moment in our ongoing commitment to nurturing innovation and facilitating global partnerships," stated Fabrizio Giustarini, Italian Trade Commissioner of Houston. "This program serves as a testament to the collaborative spirit that defines the aerospace industry. It represents the convergence of Italian ingenuity and Houston's esteemed legacy in space exploration, setting the stage for unprecedented advancements."
At the heart of this groundbreaking endeavor lies a strong collaboration with the Italian Space Agency (ASI), a testament to the program's significance and potential impact. By joining forces with the ASI, the acceleration program gains access to a wealth of space-related knowledge, expertise, and resources that will undoubtedly enhance the capabilities of the participating companies.
The partnership with Space Foundation further reinforces the commitment of both nations to advancing aerospace exploration and research. Space Foundation's extensive experience in promoting space awareness, education, and collaboration will undoubtedly enhance the impact and reach of SPACE IT UP.
Kelli Kedis Ogborn, Space Foundation vice president of space commerce and entrepreneurship remarked, "From the cradle of Renaissance to the frontiers of the cosmos, Italy's heritage of space innovations knows no bounds. With a legacy of scientific advancements, Italy continues to script a new chapter in history, this time with a broader focus on international collaboration and impactful growth to the evolving global space ecosystem."
The selected Italian companies represent a spectrum of cutting-edge aerospace technologies, each contributing a unique dimension to the collective efforts of SPACE IT UP, Arca Dynamics, Delta Space, Involve Space, Nabu, NOVAC, T4i. This diverse cohort will have the opportunity to collaborate with some of the brightest minds in the Houston space community, gaining access to state-of-the-art facilities, resources, and expertise that have historically driven breakthroughs in the aerospace field.
The acceleration program will span six weeks, with an initial remote week to facilitate essential groundwork, followed by five intensive in-person weeks at The Ion Houston, at the center of the Innovation Corridor. During this time, participants will engage in mentorship sessions, workshops, and collaborative projects tailored to accelerate their growth trajectory and connect with the Houston aerospace ecosystem.
The journey of SPACE IT UP begins with a spectacular Kick-Off Event on September 1, 12 pm, at The Ion Houston, where the Cohort will be officially introduced to the Houston ecosystem. There will be brief welcoming remarks from the local Italian Institutions, presentations by each of the startups followed by a networking stand-up reception.
Marking the pinnacle of the program's achievements, SPACE IT UP will culminate in a captivating Demo Day on September 27, 5:30/7 p.m. (Location TBD). This grand finale will showcase the innovative outcomes, breakthrough technologies, and visionary solutions that have emerged from the collaborative efforts of the six founders. Investors, industry leaders, and technology enthusiasts will have the unique opportunity to witness firsthand the remarkable progress achieved during the acceleration program. Each of the companies will present their cutting-edge projects, highlighting their transformative impact on the aerospace landscape.
SPACE IT UP will also mark the beginning of a dedicated "phygital" space for the "made in Italy" aerospace ingenuity in Houston. In line with Italy's commitment to pushing the boundaries of innovation, the ITA Houston has joined forces with Village Insights, a Houston-based recognized leader in digital platforms for industry communities, to create an online hub that will serve as a dynamic catalyst for growth and collaboration. Starting in September 2023, this digital platform will serve as the epicenter of Italy's aerospace community, providing a virtual space for companies, experts, researchers, and enthusiasts to connect, exchange ideas, and collaborate on projects that will drive the industry forward.
For more information about the Italian Aerospace Acceleration Program in Houston or the Italian startups, please visit https://itahouston.com/spaceitup23/.
About the Italian Trade Agency
The Italian Trade Agency (ITA) Houston is dedicated to promoting and facilitating Italian companies' business endeavors in the United States. By fostering trade relations and strategic partnerships, ITA Houston aims to enhance economic collaboration between Italy and the United States. Follow us on LinkedIn – Instagram – Twitter
About the Italian Space Agency
The Italian Space Agency (ISA) is a government agency responsible for the nation's space research and exploration efforts. With a rich history of contributions to space science and technology, ISA plays a pivotal role in advancing Italy's presence in the global space arena.
About Space Commerce Institute
Space Commerce Institute, established in 2022 by Space Foundation's Center for Innovation and Education, is dedicated to opening and expanding opportunities to connect with the most dynamic economy in the world through information, experience, training, mentorship, and consultancy. With jobs, services, and markets forecasted for considerable growth, Space Commerce Institute allows participants to learn from experts who have perfected what it takes to navigate the evolving mandates from concept to creation and grow businesses in the global space economy. Capitalizing on four decades of advocacy for the space community and leveraging Space Foundation's unparalleled global network of space leaders, Space Commerce Institute provides accessible, actionable, tangible, and targeted programming to bridge the knowledge gap and move participants swiftly toward their goals. To learn more about Space Commerce Institute, visit https://cie.spacefoundation.org/space-commerce-institute-home/.
About Space Foundation
Space Foundation is a nonprofit organization founded in 1983, offering information, education and collaboration for the global space ecosystem. Driven by partnerships, Space Foundation unites the entire spectrum of stakeholders — business, government, education and local communities — through support from corporate members, sponsors, fundraising and grants. Visit Space Foundation at www.SpaceFoundation.org, and follow us on Facebook, X, Instagram, LinkedIn and YouTube.
###
All brand names and product names are trademarks or registered trademarks of their respective companies.
Tags: Space Foundation, Space Commerce Institute, Center for Innovation and Education, Italian Trade Agency, Italian Space Agency, SPACE IT UP, space economy, space technology, space innovation, space ecosystem, space advocate, space commerce, space exploration, space-inspired industries
Media Contacts:
Rich Cooper
Vice President, Strategic Communications & Outreach Space Foundation
(202) 596-0714
[email protected]
Giulia Salmaso
Marketing and Promotion Officer
[email protected]
(281) 888-4288
---
Posted in Space Foundation Press Releases