Space Foundation Press Releases
---
Space Foundation to Host Faga Forum on Space Intelligence in Washington, D.C.
Written by: Space Foundation Editorial Team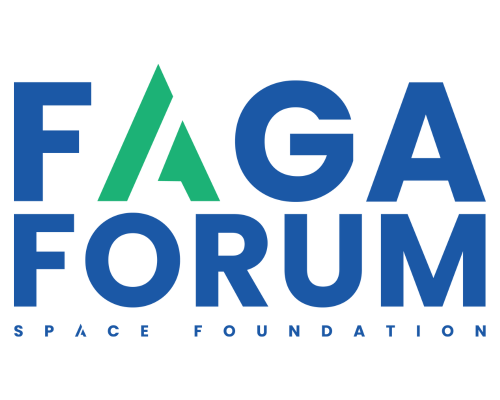 COLORADO SPRINGS, Colo. and WASHINGTON — Sept. 13, 2023 — Space Foundation, a nonprofit organization founded in 1983, offering information, education and collaboration for the global space ecosystem, today announced that it will host Faga Forum on Space Intelligence, a conference designed for the intelligence community at the TS/SCI level. The highly classified event will take place on Nov. 1-2, 2023, in the Washington metro area.
Faga Forum is a unique opportunity to gather leaders from across the space intelligence community and U.S. Department of Defense to discuss the critical threats and challenges as well as the opportunities our nation faces as the shift to dynamic space operations becomes imperative. The rapidly evolving threat environment is driving a necessary shift from today's static and inflexible "launch and forget" space architectures to ones that can operate in more dynamic and flexible ways. Realizing this shift is vital to ensure critical space capabilities are readily available to warfighters and decision-makers, especially in an operating environment that experiences constant change.
The first half-day of the event, Faga Forum's Demo Day, will feature interactive demonstrations of prototypes and concepts that highlight innovative approaches to achieving the sustained movement and maneuvers needed to enable flexible responses in an evolving environment. It will also provide an opportunity to network ahead of the next day's discussions. The second full day of the event will focus on policies, technologies, requirements and national priorities needed to achieve the full vision for dynamic space operations.
"Space Foundation brings together high-level government officials and industry participants at the Faga Forum on Space Intelligence to discuss the challenges to our national security and the evolving strategies, tactics and operations required to respond in this rapidly shifting threat environment," said Thomas Dorame, senior vice president of Symposium 365. "Space Foundation, in partnership with The Aerospace Corporation, is also pleased to offer a unique classified Demo Day."
U.S. citizenship and a TS/SCI security clearance are required for all attendees. Seating is limited; please register for the event at spacefoundation.org/faga-forum-on-space-intelligence/.
About Space Foundation  
Space Foundation is a nonprofit organization founded in 1983, offering information, education and collaboration for the global space ecosystem. Driven by partnerships, Space Foundation unites the entire spectrum of stakeholders — business, government, education and local communities — through support from corporate members, sponsors, fundraising and grants. Visit Space Foundation at www.SpaceFoundation.org, and follow us on Facebook, X, Instagram, LinkedIn and YouTube.
###  
Tags: Space Foundation, Faga Forum, Department of Defense, The Aerospace Corporation, space operations, space intelligence, space innovation, space technology, space ecosystem, space exploration
Media Contact:  
Rich Cooper
Vice President, Strategic Communications & Outreach
Space Foundation  
(202) 596-0714
[email protected]
Dottie O'Rourke
TECHMarket Communications
(650) 344-1260  
[email protected]
---
Posted in Space Foundation Press Releases