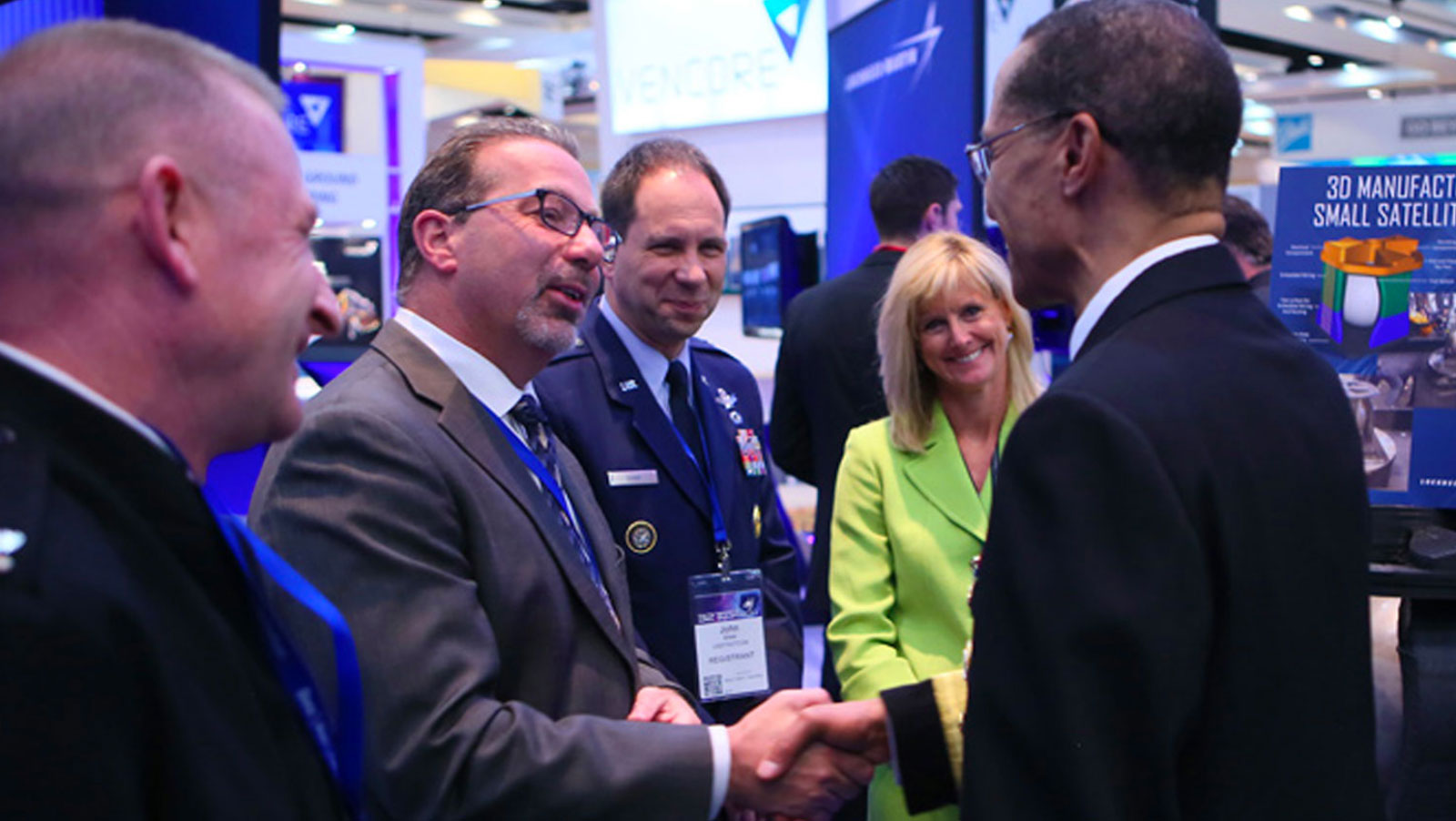 Programs for Space Professionals are designed to assist the individual as well as the corporation to become more connected with the greater space community. With mentorship, product certification and corporate membership programs, we are shaping the future of space, but we can only do it with your involvement and participation.
PROGRAMS FOR
SPACE PROFESSIONALS
Scientific and industrial discoveries fueling space exploration have created new industries, business sectors and technologies that have improved our lives, economy and national security.
The Space Certification Program awards a "seal of approval" to companies whose products and services can demonstrate a viable link to the space program.
Increases public awareness of the benefits of space exploration and encourages further innovation by recognizing individuals, organizations and companies that effectively adapt and market technologies originally developed for space to improve the quality of life for all humanity.
Corporate Members receive recognition, marketing, business development and networking opportunities, reports on important space issues and opportunities for deep involvement in the Space Symposium.
The premier U.S. space policy and program forum and the "must attend" opportunity for information on and interaction among all sectors of space.
Swigert Society members make significant and innovative opportunities a reality by providing funds that jumpstart Space Foundation's key efforts.
CAREER & INDUSTRY
RESOURCES
Learn specific skills for business success.
Up-to-date datasets of the space industry.
Conversations with space professionals.
Donors are mission ESSENTIAL
Your support enables education and workforce development programs for students and teachers, young leaders, entrepreneurs, and space professionals.
WORKFORCE DEVELOPMENT
PROGRAMS
The Space Foundation supports Pre-K through 20 students with standards-based curriculum that uses space principles to integrate science, technology, engineering and mathematics (STEM) in laboratory, classroom and after-school settings.

The Space Foundation's New Generation initiatives target aerospace professionals 35 and younger. The program fosters meaningful, long-term peer relationships by providing access to top space leaders through program opportunities at Space Symposium and throughout the year.
The Space Foundation offers space commerce training workshops and a related webinar speaker series. These workshops and webinars provide key insights to address the most common challenges in establishing or expanding space-based technology companies.
Sign up for
Center for Innovation and Education

email updates.
JOIN US:

Center for Innovation and Education
Learn how you can be a part of the growing Space Economy.