Leadership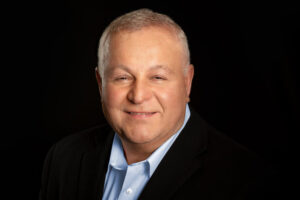 CEO and Founder, IBX
Kam Ghaffarian is a visionary entrepreneur and engineer whose mission to advance the state of humanity and human knowledge has led him to create companies transforming the space and energy sectors. He is the CEO of IBX, the co-founder and Executive Chairman of X-energy, Intuitive Machines, and Axiom Space, and supports several other innovative companies and charities.
Born with an entrepreneurial spirit, Kam co-founded his first business, SGT, in 1994, growing it to become the second-largest engineering service provider to the National Aeronautics and Space Administration (NASA) with annual revenues of over half a billion dollars.
Today, he is leveraging his 35+ years of experience in innovation and building world-class teams with groundbreaking deep-tech companies that are expanding the commercial space economy, creating clean energy solutions, putting Kam at the forefront of several next-generation technologies making a positive impact on the world. His companies have worked with NASA, the U.S. Department of Defense, the U.S. Department of Energy, among others, on some of their most sensitive and technical advanced projects to support national interests, expand the economy, and improve the state of humanity.