Leadership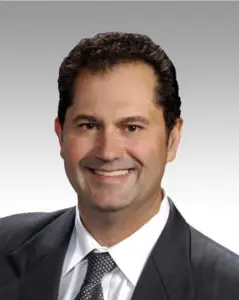 President, Space & Airborne Systems, L3 Harris Technologies
Edward J. "Ed" Zoiss is President of the Space & Airborne Systems segment for L3Harris Technologies. In this role, he is responsible for business strategy, financial performance, successful execution and growth for Space & Airborne Systems, which covers an extensive portfolio of solutions in intelligence, surveillance, small satellites, electronic warfare, avionics (including carriage and release systems), wireless solutions and C4I systems. Previously, Zoiss was president of Harris Corporation's Electronic Systems segment, which included a portion of his current portfolio prior to the company's merger with L3 Technologies, Inc. in June 2019.
Prior to his role as president of Harris' Electronic Systems segment, he was vice president and general manager of the defense business unit within Harris Government Communications Systems. This business served U.S. and international customers with critical, military interoperable communication products, as well as intelligence, surveillance and reconnaissance (ISR) solutions for protecting national security and aiding public safety agencies. Prior to that role, he served as vice president of C4ISR Electronics, which provided specialized solutions to defense, intelligence and public safety agencies.
Before assuming responsibility for the C4ISR business, Zoiss was vice president of Advanced Programs and Technology, where he led the division strategy, business development, marketing and all internal research and development.
Joining Harris in 1995 as a principal mechanical engineer, Zoiss assumed positions of increasing responsibility during his tenure, including director of Research and Development and vice president of Business Development for National Programs. He is the recipient of 13 patents.
He is a member of the Armed Forces Communications and Electronics Association (AFCEA), the Institute of Electrical and Electronics Engineers (IEEE) and the Project Management Institute (PMI). He is also a member of the Georgia Institute of Technology advisory board on Engineering.
Zoiss received his bachelor's degree from the U.S. Merchant Marine Academy at Kings Point, New York, and his master's in mechanical engineering from California State University at Northridge. In addition, he received an honorable discharge from the U.S. Navy as a lieutenant.