Leadership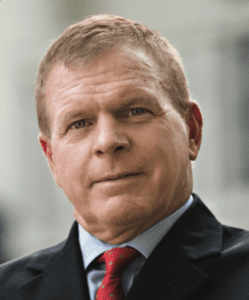 Treasurer, Space Foundation
Thomas Feeney has served on the Space Foundation board since 2015 and was elected Treasurer in 2019.
Feeney is currently President and Chief Executive Officer of Associated Industries of Florida.
Previously, Thomas represented the 24th Congressional District of Florida for six years, and also served in the Florida House of Representatives for 10 years, during which time he was elected Speaker of the Florida House. He was Governor Jeb Bush's running mate in his first race for governor of Florida. In addition to his time spent serving in public office, Feeney also maintained a successful private law practice.
In addition to serving on the board of Space Foundation, he also currently serves on the Board of Directors of Enterprise Florida and the Foundation for Florida's Future. He is a member of the Florida TaxWatch Board of Trustees and is an Advisory Board Member on their TaxWatch Center for Government Efficiency. He has previously served on the Board of Directors of the James Madison Institute and as Senior Visiting Fellow at the Heritage Foundation. Feeney earned his Bachelor of Arts in Political Science from Pennsylvania State University and his Juris Doctor degree from the University of Pittsburgh.