Space Certification
Space Educational Products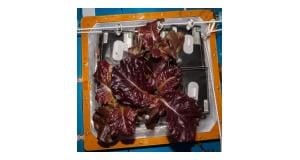 Florikan's Student, Teacher and Community Outreach Program
FLORIKAN'S STUDENT, TEACHER AND COMMUNITY OUTREACH PROGRAM
Florikan commercialized product use methodology in vertical hydroponic farming and other more ecologically sustainable farming methods to educate commercial agriculture at large to improve methods to protect water quality from nutrient run off potential.  The Outreach program consists of many aspects for educating students, teachers and the community:
Used in educational environments to stimulate interest and knowledge about space
Helps raise awareness about the influence of the future on Earth
Technology development of Florikan's Controlled Release Fertilizer (CRF) containing Nutricote™ products has shown methods to farm more ecologically
Students interact with scientists and learn based on space connections
Students are taught about the 'go green principle'
Lectures share the important work at NASA and the 'NASA Veggie in Space' program
Provides students the opportunity to learn from and participate in similar research
Transforms communities to be more aware of this planet
Proven evidence that the work done today as stewards of a community has the potential to echo throughout our solar system
Chemistry, history, creative writing prompts, math word problems and student generated science experiments include possibility of extraterrestrial exploration
Future generations will thrive due to examples of civic compassion and environmental advocacy by Florikan
Florikan CRF containing Nutricote™ product is the example of technology development and is recognized as an Educational Program tool
Florikan CRF containing Nutricote™ is recognized and used on the International Space Station for the 'NASA Veggie in Space' program
History of Florikan
Florikan E.S.A. was founded by Ed and Betty Rosenthal in 1982 with a corporate mission (a compass) to educate the professional plant growing industry to practice Environmentally Sustainable Agriculture, hence, ESA in Florikan's name.
Florikan marketed and developed efficient and dependable controlled release fertilizers which made the educational effort of the grower end user successful.
In 2004, Florikan received the National Most Innovative New Product Award for the United States of America, from the National Society of Professional Engineers (NSPE) for the development of Staged Nutrient Release.  This innovative product matched the relative solubility of major fertilizer nutrients to the various porosity of polymer coatings which was a technological breakthrough in the science of controlled release fertilizers.  This award came with a special perk; 40 hours of consulting research with any federal government agency that was a member of NSPE.  By which Florikan selected NASA, knowing the space agency was working with advanced polymers for use at high temperatures in space on space shuttle missions and astronauts equipment.
Florikan was accepted into the Space Alliance Technology Outreach Program (SATOP); the 40 hours of research under the guidance of SATOP engineering expertise.
From 2006 to 2009 Florikan worked to perfect the process scale up to fertilizer manufacturing and in 2009 after changing the methods to manufacturing in large spinning coating drums patented the polymer coating called Florikan Florikote.
Florikan grew its controlled release fertilizer business significantly in the years following as Florikan was able to educate many more growers in Environmentally Sustainable Agriculture using Florikote technology.
In 2008 / 2009 Florikan was awarded the Gulf Guardian Award from a program administered by the USEPA for Florikan efforts to protect water quality from nutrient pollution and for Florikan educational outreach (video provided).
The growth of Florikan controlled release fertilizer business resulted in the acquisition of the Florikote patent by the JR Simplot company in 2012 and renamed the controlled release coating in a tribute to its roots at SATOP as GalXEone.
In 2011 to present, NASA started its program called "Veggie" an effort to grow sustainable food production for astronauts on the International Space Station and in preparing for long range space flights.  Florikan was honored to be selected as a collaborator with the Space Plant Biology program at NASA Kennedy Space Center, Cape Canaveral, FL.
With Florikan expertise on CRF, new formulations and blends were developed for food production in space which culminated with the first crop of red romaine lettuce grown and harvested.  On August 15, 2015 the first crop of space lettuce grown in space was consumed by our astronauts.
With the exciting advent of growing vegetables in hydroponic growing veggie boxes in space, Florikan started to offer educational lectures on the veggie program to schools.  Middle school, high school and university students have become aware of 'NASA Veggie' program as a result of Florikan's educational outreach program.
With the help of videos provided by NASA Veggie, the students understand the challenges of the emerging science of growing food in space in micro gravity where water floats and with artificial particular red and blue lighting in the blackness of space and in soilless media capillary mats holding water.  With Florikan controlled release fertilizer the success of the veggie program at NASA has now inspired hundreds of school children who are proud of NASA scientists and our country.
This is as it should be as Florikan is proud to continue its 35 plus years of a journey to educate with its compass focused as always on ESA – Environmentally Sustainable Agriculture in space as on Earth.
For more information, or to schedule a lecture with Ed Rosenthal, Florikan founder and Outreach program presenter, please email at [email protected]