Spotlight
---
Symposium Events Focus on "New Generation"
Written by: developer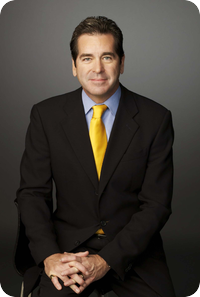 The National Space Symposium has a great reputation as being a place where you can make contacts, learn the business, and further your career — all especially valuable for people who are just starting out in the business..
The Space Foundation is unveiling a new program this year targeted specifically at younger space professionals who are attending the 26th National Space Symposium. Part of the Space Foundation's larger New Generation Leadership Initiative, the activities include a leadership exchange and an opening reception on April 12, workshops on April 13 and April 14, and a working lunch with space journalist Miles O'Brien on April 15. All events are geared toward Symposium attendees, ages 35 and younger, who are completing their educations or are in the early stages of their careers.
To further extend the program, which builds on several smaller initiatives offered last year, the Symposium will feature more new generation speakers on the main agenda and will close with a Thursday-night reception for all attendees that celebrates the New Generation initiatives.
There are no additional fees for eligible attendees to participate in the targeted events, but registration is required.
About the Leadership Exchange
The New Generation Leadership Exchange will provide attendees with an exclusive opportunity to get career advice from distinguished and experienced industry leaders in a dynamic environment. Using a "speed mentoring" format, the participants will meet briefly in small groups with the executives, rotating through multiple mentoring sessions during the event. Watch the 26th National Space Symposium website for the dynamic list of executive mentors.
The Leadership Exchange, which will be held Monday afternoon, April 12, will be followed by a reception exclusively for New Generation attendees.
About the Workshops
The New Generation Leadership Initiative at the 26th National Space Symposium includes two mid-day workshops.
On April 13, attendees will explore What is Next for Me? as they hear tactical advice from "mid-stride" space professionals to help them advance in the short-term, complimenting the long-term perspective they will get at the Monday Leadership Exchange. Watch the 26th National Space Symposium website for the list of panelists as they are confirmed.
On April 14, the Social Networking Applications for Advancing Space workshop will give participants a chance to see how Facebook, Twitter, LinkedIn, and other social networking sites are being used to build awareness, understanding, and excitement about space exploration and space careers. Watch the 26th National Space Symposium website for the list of panelists as they are confirmed.
About the Working Luncheon with Miles O'Brien
On April 15, New Generation attendees will get a special treat: an intimate working luncheon with space journalist Miles O'Brien.
A 26-year broadcast news veteran, O'Brien partners with SpaceFlightNow.com, streaming live webcasts of the Space Shuttle launches, and producing a weekly video podcast of space news called This Week in Space. He spent nearly 17 years as CNN's science, aerospace, technology and environment correspondent, where one of his primary assignments was covering the U.S. space program. O'Brien led CNN's acclaimed coverage of the loss of the Space Shuttle Columbia; he co-anchored, with broadcast veteran Walter Cronkite, CNN's coverage of John Glenn's return to space; and he produced, shot, and wrote a one-hour documentary on readying a space shuttle for flight, Terminal Count: What it Takes to Make the Space Shuttle Fly. O'Brien serves as chairman of the Education and Public Outreach Committee of the NASA Advisory Council. An active pilot, airplane owner, and a lover of all things that fly, O'Brien was slated to be the first journalist to fly on the space shuttle before the Columbia accident ended that dream. He blogs regularly at http://milesobrien.com.
In addition to hosting the luncheon, O'Brien is also moderating a panel on the 26th National Space Symposium menu called Why We Fly – Common Experience, Uncommon Perspectives.
About the Main Agenda
New generation space professionals also have a role on the main agenda for the 26th National Space Symposium. Ariane Cornell, executive director of the Space Generation Advisory Council will serve as Tuesday's master moderator and Jaisha J. Wray, foreign affairs officer for the U.S. Department of State, will be Thursday's master moderator. In addition, Agnieszka Lukaszczyk, co-chairperson of the Space Generation Advisory Council (and space policy consultant for the Secure World Foundation) served on the judging panel that selected the 2010 Space Technology Hall of Fame® inductees. O'Brien also served on that panel.
About the Reception in celebration of New Generation Initiatives
To ensure that the entire 26th National Space Symposium audience is aware of the program, everyone who attends the Symposium is invited to a closing reception in celebration of New Generation Initiatives on April 15 after the Space Technology Hall of Fame® Dinner. The closing bash, sponsored by Booz Allen Hamilton, will feature a DJ, a dance floor, and lots of room for networking. Attendees do not have to register specifically to attend this event.
26th National Space Symposium registrants, 35 years old and younger, who are interested in attending New Generation Initiative events must indicate their interest when they register for the Symposium by checking the appropriate boxes on the online registration form.
Pictured: Space Journalist Miles O'Brien
This article is part of Space Watch: March 2010 (Volume: 9, Issue: 3).
---
Posted in Spotlight