Spotlight
---
Parker Receives Distinguished Alumni Award
Written by: developer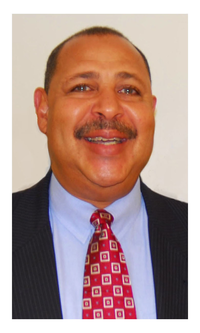 Space Foundation Special Adviser – International Affairs William Van Rensalier Parker was awarded a Distinguished Alumni award from Thiel College, Greenville, Pa., in a ceremony at the college on Sept. 17.  The award honorees are nominated for outstanding contributions to their professions. Parker earned a Bachelor of Arts degree in political science and international affairs in 1975.
With more than 30 years of extensive international experience as a diplomat and businessman, Parker is now a principal of Global Engagement Solutions, LLC, an international management consulting firm, and an Adjunct Fellow for National Security Analysis at John Hopkins University Applied Physics Lab. He completed a 31-year foreign service career at the rank of minister-counselor with the Department of State.
During his distinguished Foreign Service career, Parker served in the following capacities:
United States Strategic Command, Offutt Air Force Base; foreign policy advisor (2004-2007)
Department of State Bureau of Information Programs; office director for global strategic communications (2000-2004)
United States Embassy, New Delhi, India; cultural counselor (1996-2000)
Department of State, Information Bureau; Organizational Development Officer (1994-1996)
U.S. Mission to NATO; information officer; (1990-1994)
Office of East Asian and Pacific Affairs, U.S. Information Agency; desk officer for Southeast Asian affairs (1988-1990)
Parker's foreign service positions including assignments in Ivory Coast, Trinidad and Tobago, Suriname, the Philippines, Belgium, India, Qatar and the United States. During his tenure at the Department of State he received two United States Information Agency Meritorious Honor Awards, a Department of State Superior Honor Award, a Department of State Meritorious Honor Award, a Department of Defense Joint Distinguished Civilian Service Award and a Presidential Certificate of Appreciation from President George W. Bush.
This article is part of Space Watch: October 2010 (Volume: 9, Issue: 10).
---
Posted in Spotlight