Partner News
---
ISU Students Track Airplanes from the Stratosphere
Written by: developer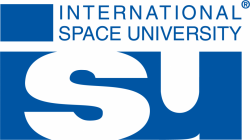 KIRUNA, Sweden (Oct. 9, 2010) – An experiment, designed, built and tested by a team of three students at the International Space University (ISU) successfully launched on-board a stratospheric balloon from Esrange Space Center in the Swedish Arctic. The experiment, called I-BATE (ISU-Balloon Air Traffic control Experiment), relayed aircraft transponder signals back to the students monitoring on the ground in hopes of advancing the current state-of-the-art of air-traffic management. A receiver donated by Kinetic Avionics, I-BATE's prime sponsor, captured the aircraft signals. The signals were then processed by a microcomputer and then relayed to the students on the ground in real-time.
The students, Tom Nordheim (Norway), Richard Rieber (USA), and Yuval Brodsky (Canada/Israel), spent over a week at Esrange preparing the experiment and waiting for weather to cooperate for the launch. The balloon was inflated and cut free from its moorings at 03:00 CET (01:00 UTC) on Saturday 9 October 2010 and rapidly ascended to its 26km floating altitude, almost three-times higher than the altitude of commercial aircraft. From this vantage point, I-BATE observed 15-aircraft flying within Norway, Sweden, Finland, and Russia over the duration of the 5-hour flight. I-BATE tracked 6-flights simultaneously with a maximum range of 850km.
The work of the I-BATE team and the results of this balloon-flight may pave the way for a constellation of networked low-earth orbiting satellites that could provide airlines, governments, airports, and air traffic controllers a real-time global picture of all aircraft in flight on the Earth.
I-BATE was one of several experiments that launched on the BEXUS-provided balloon. The other experiments were CASS-E, from Cranfield University in the UK and SCRAT, from the University of Padova in Italy. The BEXUS program (Balloon EXperiments for University Students) (www.rexusbexus.net) is realised under a bilateral Agency Agreement between the German Aerospace Center (DLR) and the Swedish National Space Board (SNSB). The Swedish share of the payload has been made available through a collaboration with the European Space Agency (ESA).
I-BATE would sincerely like to thank the following sponsors: Kinetic Avionic Products Limited, OSEO, Celltech, Wind River, Barbara and Peter Wood, Shandy Asturias, Andrew Browne and one anonymous donor from the ISU Board of Trustees. Furthermore, the realization of this project would not be possible without the support of the following partners: ESA, DLR, SNSB, SSC, EuroLaunch, the faculty and staff at ISU, especially Dr. Angie Bukley, Mr. Paulo Esteves, and Mr. Raphael Garcia.
For more information on I-BATE: http://i-bate.isunet.edu/
The International Space University, the 'gold standard in interdisciplinary space education', is a graduate school that conducts programs at its central campus in Strasbourg, France, and at locations around the world. ISU offers a unique core curriculum covering all disciplines related to space programs and enterprises — space and earth sciences, engineering, satellite applications, policy and law, business and management, and space and society. ISU also provides short courses for professional development and life-long learning. Since its founding on the campus of MIT in 1987, with noted author and visionary Sir Arthur C. Clarke as its first Chancellor, ISU has graduated more than 2900 students from 100 countries, many now in senior positions with commercial and government space-related organizations throughout the globe.
###
ISU Press Relations:
Caroline Schwob External Relations Manager International Space University
1 rue Jean-Dominique Cassini 67400 Illkirch-Graffenstaden France
Tel: 03 88 65 54 55 Fax: 03 88 65 54 47
This announcement, made by a Space Foundation partner, sponsor or exhibitor, is posted for information purposes only and does not constitute an endorsement of the products, services, events, or companies it covers.
---
Posted in Partner News