Spotlight
---
See Historical Coverage of Challenger Accident
Written by: developer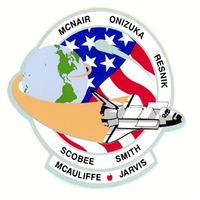 January 28 marked the 25th anniversary of the Space Shuttle Challenger accident. For those who are too young to remember the events of that day, news reports and coverage can be seen on YouTube:
Also, on the Internet:
See the January 20, 2011, United Launch Alliance Delta IV Heavy rocket launch on YouTube here.
And, ULA coverage here.
This article is part of Space Watch: February 2011 (Volume: 10, Issue: 2).
---
Posted in Spotlight