Report from Washington, D.C.
---
DoD Releases National Security Space Strategy
Written by: developer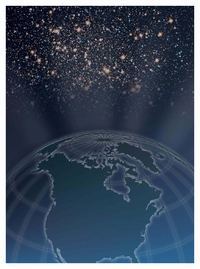 On Feb. 4 the Department of Defense (DoD) released its long-awaited 10-year National Security Space Strategy (NSSS), which, according to Secretary of Defense Robert Gates, "represents a significant departure from past practice" with a pragmatic approach to maintain advantages derived from space while confronting the new challenges of an increasingly "congested, contested and competitive" space environment.
NSSS places increased emphasis on proper norms of behavior by space actors, enhanced space situational awareness and partnership with international and commercial space users.
Signed jointly by Gates and Director of National Intelligence James Clapper, NSSS is derived from the National Security Strategy and the National Space Policy and outlines changes to enhance national security through DoD and intelligence community activities in space. It is the culmination of a lengthy Space Posture Review conducted in consultation with other agencies and allies.
According to the DoD, the fiscal 2012 budget will contain initial steps toward NSSS implementation to lay the foundation for changes in fiscal 2013 and beyond. The new Defense Space Council, chaired by Secretary of the Air Force and Department of Defense Executive Agent for Space Michael Donley, will help oversee implementation.
For more information about NSSS, click here.
 
This article is part of Space Watch: March 2011 (Volume: 10, Issue: 3).
---
Posted in Report from Washington, D.C.