Space Foundation News
---
Iridium is New Space Foundation Corporate Member
Written by: developer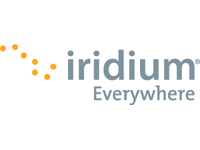 COLORADO SPRINGS, Colo. (Jun. 3, 2011) — The Space Foundation welcomes new contributing member Iridium Communications Inc. The company was a co-sponsor of the Reception in Celebration of New Generation Space Leaders at the 27th National Space Symposium, and Iridium CEO, Matthew J. Desch, spoke on the Symposium panel, "CEOs on the Issues."
Iridium Communications Inc. is the farthest reaching satellite network with coverage over the entire globe. The Iridium constellation of low-Earth orbiting (LEO) cross-linked satellites provides critical voice and data services for areas not served by terrestrial communication networks. Iridium serves commercial markets through a worldwide network of distributors, and provides services to the U.S. Department of Defense and other U.S. and international government agencies.
The company's customers represent a broad spectrum of industry, including maritime, aeronautical, government/defense, public safety, utilities, oil/gas, mining, forestry, heavy equipment and transportation. Iridium has launched a major development program for its next-generation satellite constellation, Iridium NEXT, with launches scheduled to begin in 2015. In addition to expanded voice and data services, Iridium NEXT satellites will carry hosted payloads for missions such as Earth observation, atmospheric monitoring and space situational awareness. The company is headquartered in McLean, Va.
Learn more about Iridium Communications Inc. at www.iridium.com.
See more about Space Foundation corporate members here.
Find out how to become a Space Foundation corporate member by contacting [email protected].
---
Posted in Space Foundation News