Report from Headquarters
---
Ratkewicz Promoted to Operations Post
Written by: developer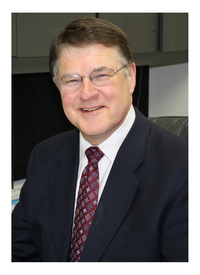 Art Ratkewicz, formerly Space Foundation manager – cyber initiatives, has been promoted to a new position of senior director – operations, reporting to  Space Foundation Chief Operating Officer Chuck Zimkas. In his new role, Ratkewicz has a broad range of responsibilities, including customer service, logistics, facilities management and event management, including overseeing all of the operational aspects of the Space Foundation's annual National Space Symposium. He will also temporarily continue in his role as Space Foundation cyberspace expert.
This new position was created to enable Zimkas to focus on planning and construction of improvements to the Space Foundation's new Colorado Springs headquarters, including creating a visitors' gallery, a Space Technology Hall of Fame®, learning laboratories and various additional public spaces.
Ratkewicz's experience includes project management with Booz Allen Hamilton and a number of intelligence and information operations positions with the United States Air Force, the U.S. Strategic Command, U.S. Forces Korea and Air Force Space Command. He also held a number of human resources, site management and manufacturing positions with Atmel Corporation and Texas Instruments.
"Our vision for our new headquarters, which we just occupied in July, will require a great deal of focus to complete," said Space Foundation Chief Excecutive Officer Elliot Pulham. "Art and Chuck will work closely together to help us realize our dream of a visitors' gallery, a true Space Technology Hall of Fame and, eventually, additional classrooms, learning laboratories and public spaces."
Pictured: Art Ratkewicz
This article is part of Space Watch: September 2011 (Volume: 10, Issue: 9).
---
Posted in Report from Headquarters