Report from Washington, D.C.
---
Exploration "Too Important" to Give Less than Best
Written by: developer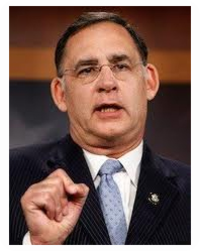 "The effective restoration of U.S. exploration leadership is simply too important to the well-being of the nation, both economically and competitively, for us to give anything less than our very best to ensure its success," was how Sen. John Boozman, R-Ark., summed up his thoughts at a Senate Commerce, Science and Transportation Subcommittee on Science and Space hearing on Nov. 17 entitled NASA's Human Space Exploration: Direction, Strategy, and Progress.
Witnesses at the hearing included:
Maj. Gen. Charles Bolden, USMC, Ret., administrator, NASA
Robert Cabana, director, Kennedy Space Center, NASA
Michael Coats, director, Johnson Space Center, NASA
Dr. Robert Lightfoot, director, Marshall Space Flight Center, NASA
Bolden told the subcommittee that NASA is "committed to developing an affordable, sustainable, next-generation spaceflight system that will enable human exploration, scientific discovery, broad commercial benefits and its inspirational benefits in the best interests of the nation."
Pictured: Sen. John Boozman, R-Ark.
 
This article is part of Space Watch: December 2011 (Volume: 10, Issue: 12).
---
Posted in Report from Washington, D.C.